13 Mind-Blowing Oreo Dessert Recipes
Who doesn't love oreo desserts? Cookies and cream flavors can be incorporated into so many delicious ways, and here we've got 13 mouthwatering oreo dessert recipes you can make for any occasion.
Check them out and decide which one is your fave!
This Oreo Cake is one of our largest Facebook posts with over 7 million videos views. Lots of people made it with great feedback!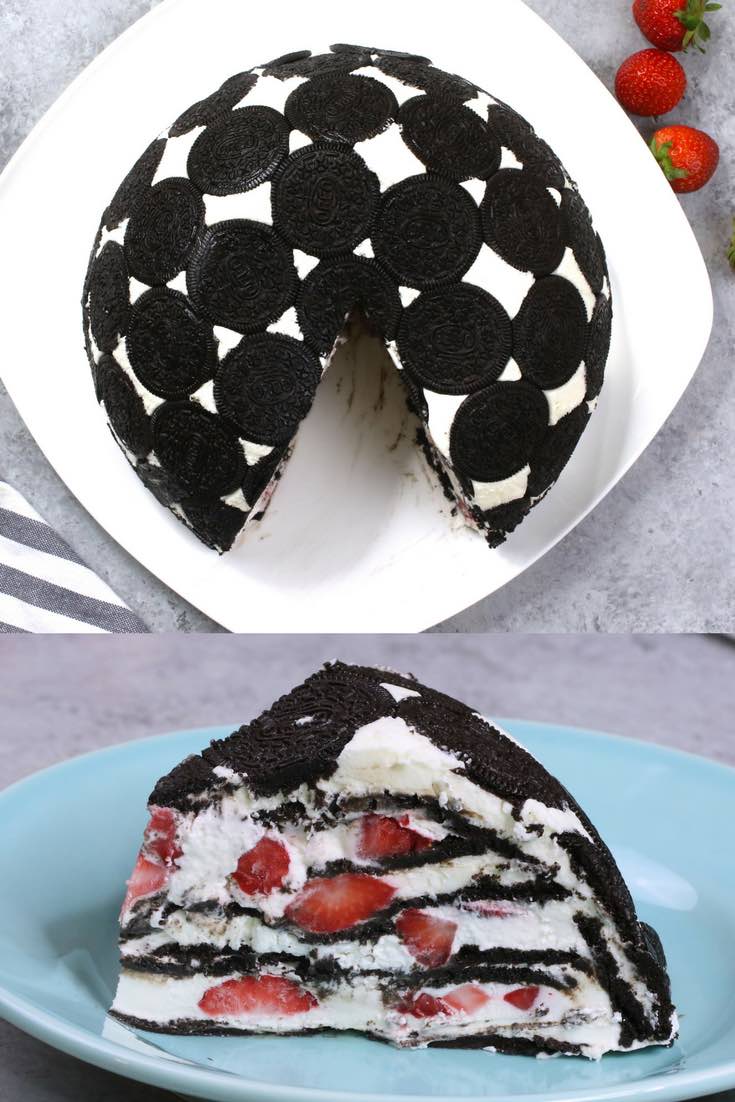 4 Ingredient Easy Oreo Truffles
These Oreo Truffles only consist of oreo balls dipped in dark and white chocolate. You'll only need 4 ingredients to make these bite size treats!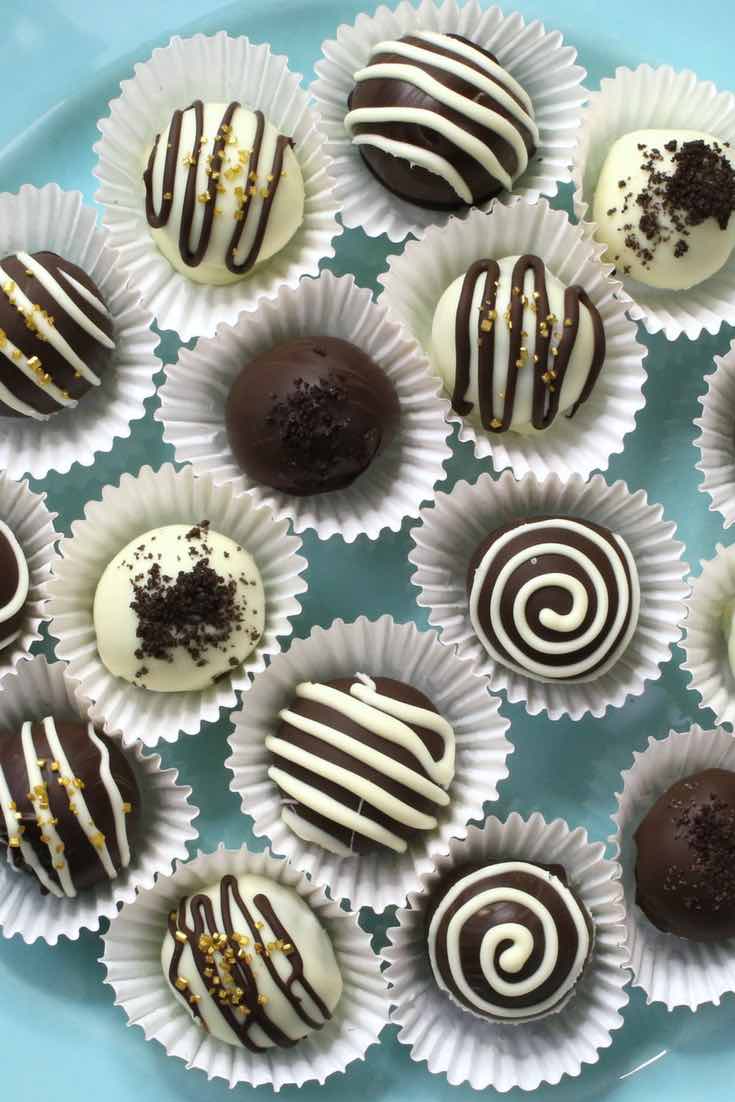 Snowman Oreo Balls are an adorable frosty treat whenever temperatures drop, including the holiday season.
These Slutty Brownies are a sinful combination of cookie dough, oreo cookies and brownies all in one bite for a mouthwatering treat.
These Mini Oreo Cheesecake Cupcakes are one of our most popular dessert recipes. Think cheesecake bites with chunks of oreo in the middle and an oreo on the bottom, so good!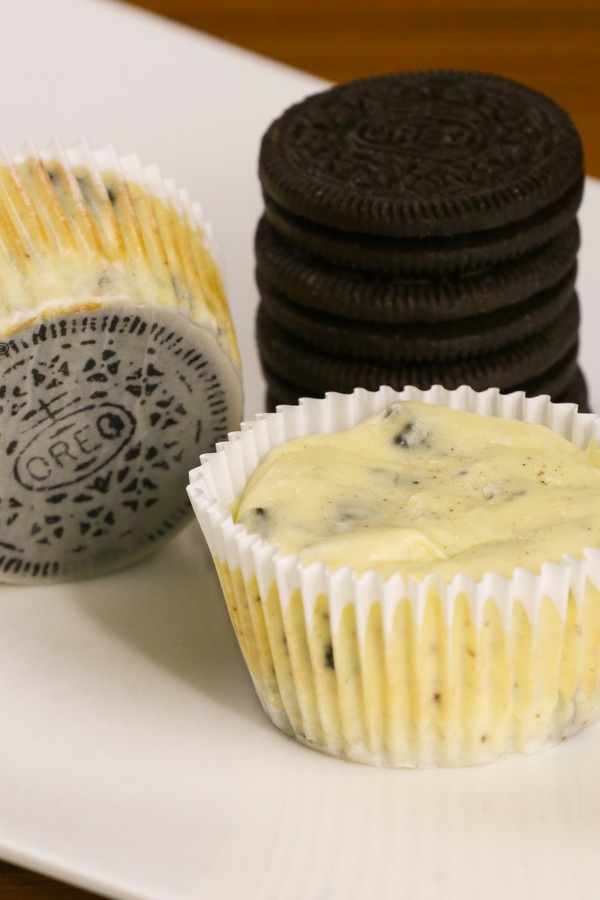 Oreo Cheesecake Flower Pot Dirt Cakes
These Flower Pot Dirt Cakes are perfect for April Fool's Day! They have cheesecake hiding beneath oreo dirt inside milk chocolate cups. Enough to fool anybody!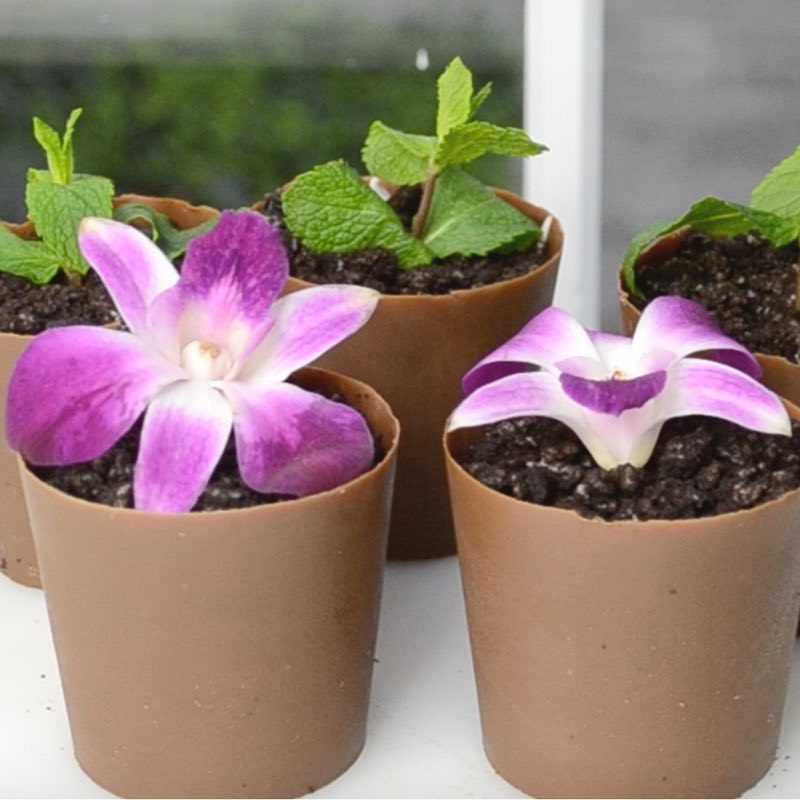 Easy Oreo Stuffed Chocolate Chip Cookies
Try these Oreo Stuffed Chocolate Chip Cookies if you need oreos and cookie dough in the same bite…
Raspberry Swirl Oreo Cheesecake Tarts
We find that oreos go so well with raspberry flavors. These individually sized Raspberry Swirl Oreo Cheesecake Tarts tarts have creamy cheesecake filling in an oreo crust with raspberry sauce on top!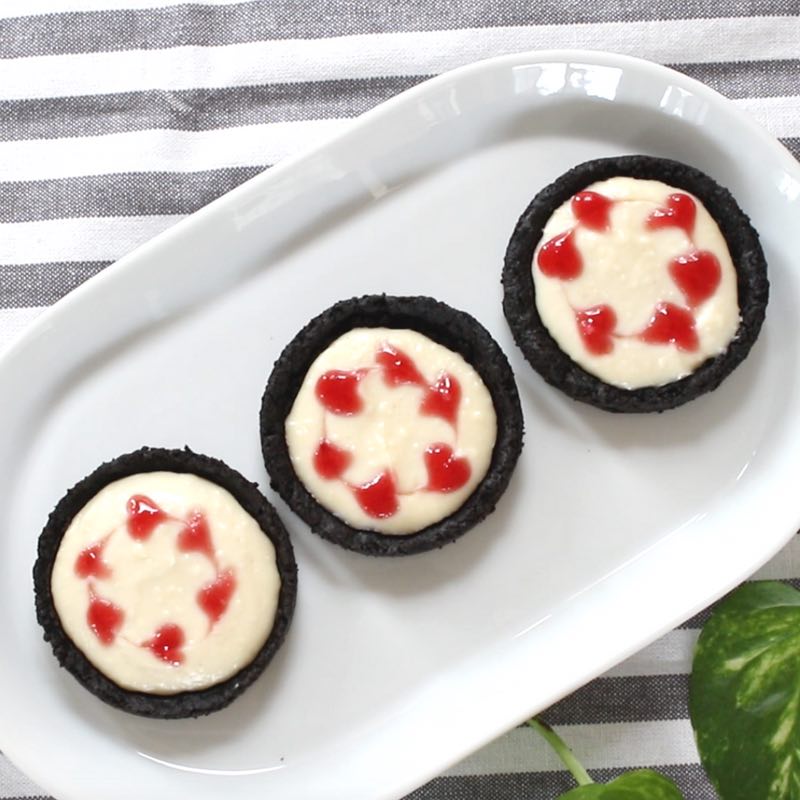 Look no further if you want to cool down and enjoy a healthier alternative to cookies and cream ice cream. These Oreo Frozen Yogurt Bites are fun and easy treats to make, with an obligatory oreo on the bottom.
One of our original oreo cheesecake recipes, this Upside Down Oreo Cheesecake is a simple, baked cheesecake with oreos on the bottom. It's a show-stopper!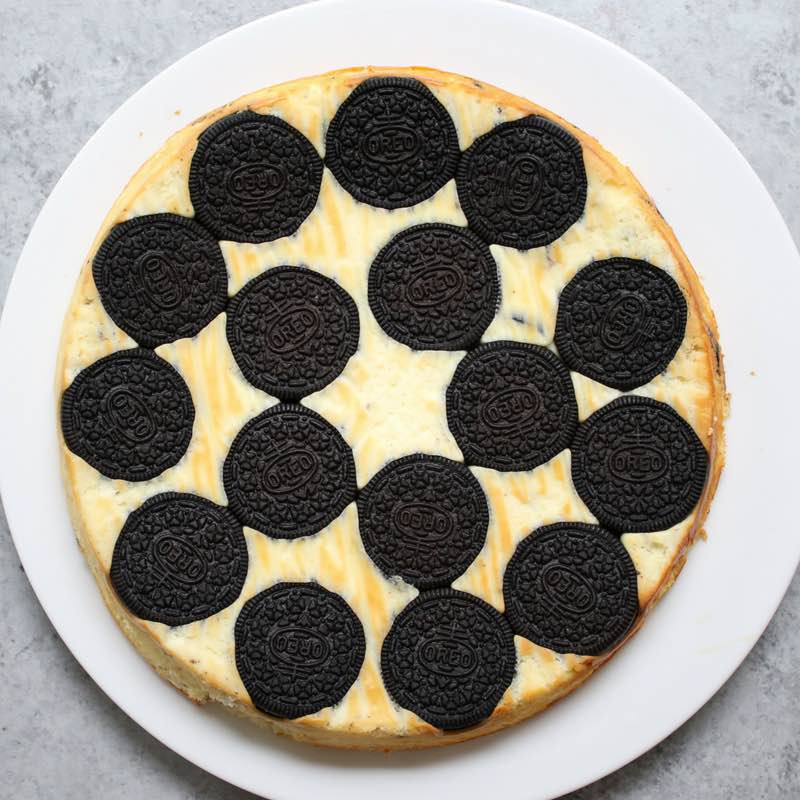 No Bake Oreo Cheesecake with Raspberries
This Oreo Cheesecake with Raspberries is one of our favorite oreo dessert recipes… easy, creamy, with lots of cookies and cream flavor.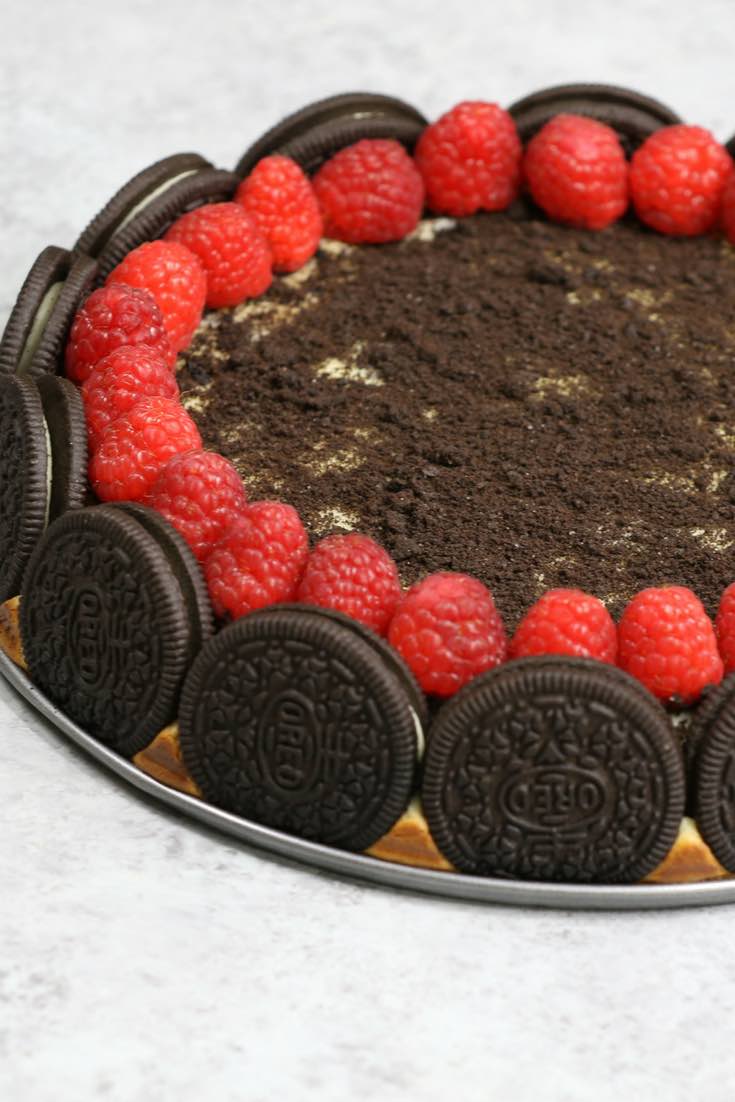 If you love Nutella and oreo, these Nutella Stuffed Oreo Puffs are an amazing combination you can make with just a few ingredients.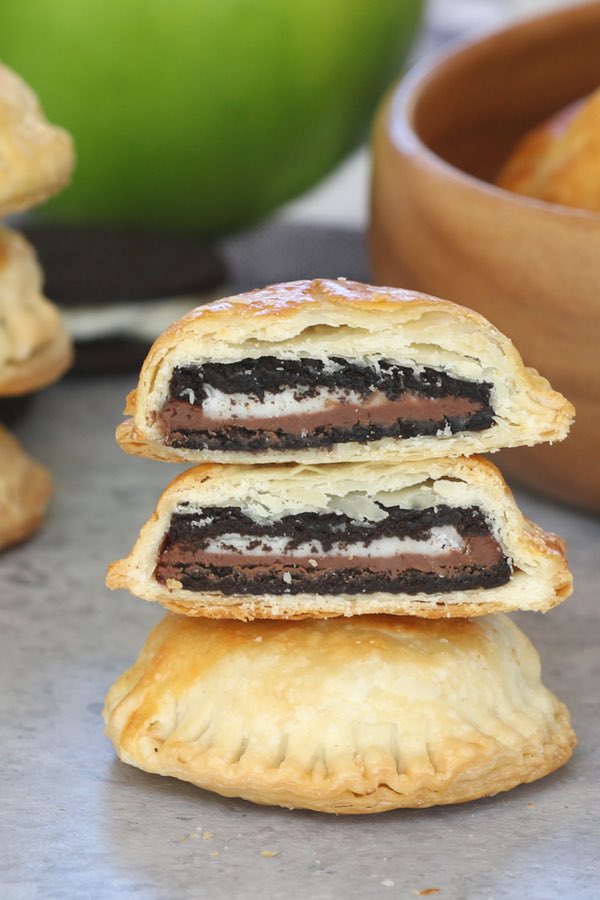 If you love cookie dough and oreos, try these Cookie Dough Stuffed Oreos! Each oreo is stuffed with edible cookie dough and coated in white chocolate for an irresistible treat.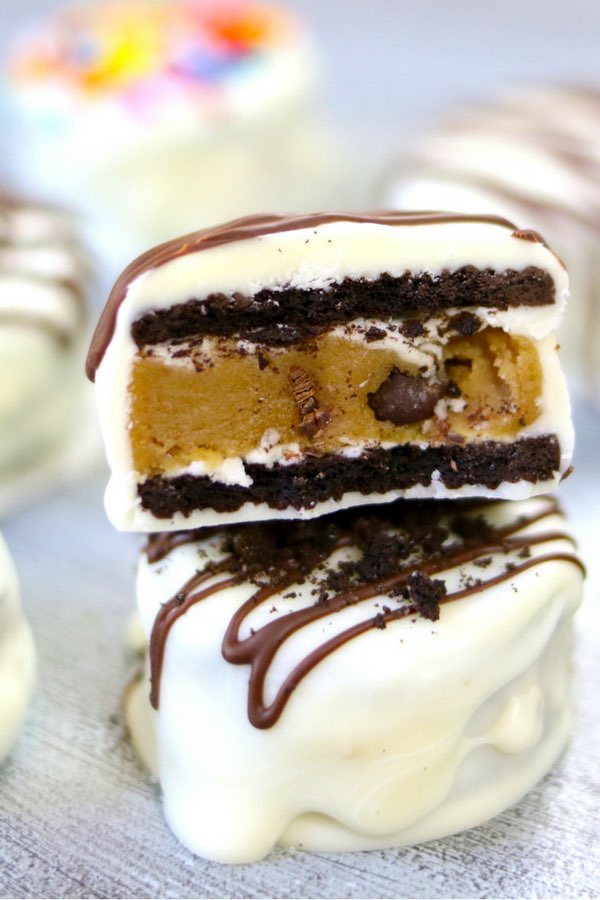 © TIPBUZZ. Images and text on this website are copyright protected. Please do not post or republish without permission. If you want to republish this recipe, please link back to this post. This post may contain affiliate links. Read the disclosure policy here.