12 Best Mother's Day Dishes

Making the perfect Mother's Day food is the best way to say thanks to Mom – a good meal lets her know how grateful you are!  We have selected our favorite Easy Mother's Day recipes for appetizers, brunch, dinner and more.
From Easy Strawberry Waffle Cake Rolls to Sheet Pan Crispy Parmesan Garlic Chicken With Veggies, and everything in between, these ideas will make her feel very special.
1. Easy Strawberry Waffle Cake Roll
If you are planning to host a Mother's Day brunch, this is a perfect recipe that can be made with homemade waffle, waffle mix or frozen waffle. It's so easy to make and looks fabulous! Soft waffle topped with whipped cream, and strawberries. It melts in your mouth! In one bite, you can get your fruits, carbs and protein all in one!
2. Bacon, Egg & Cheese Breakfast Pizza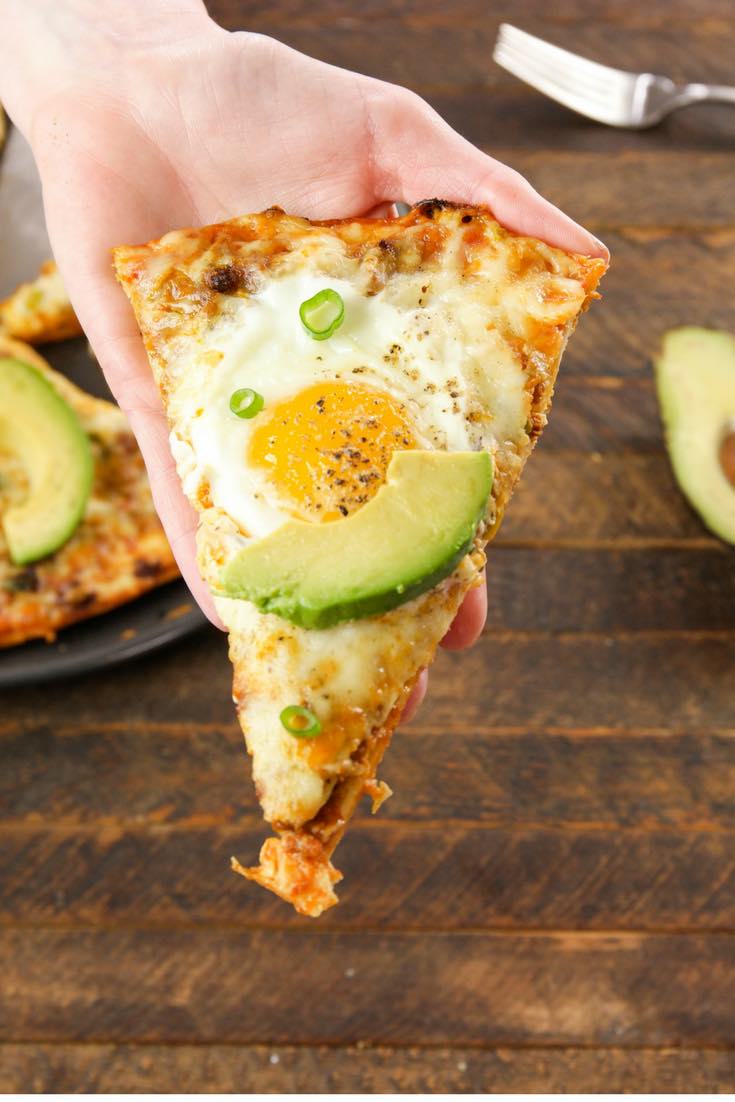 When you want to make a fun and hearty brunch for a special occasion like Mother's Day, this breakfast is a winner. It comes together in 20 minutes with just a few ingredients. It's also very simple and versatile. You can use any ingredients you want. It's so delicious and will give you the energy boost you need to start your day!
3. Pull Apart Blueberry Bread Pudding
Refreshing and comforting blueberry bread pudding in soft and fluffy dinner rolls or Hawaiian sweet rolls!  The easiest and best bread pudding that can be pulled apart! How fun is it! It doesn't get much better than this! Serve this at Mother's Day brunch and your family will love this!
4. The Best Oreo Cheesecake With Raspberries
This Oreo Cheesecake is definitely one of our favorites requiring just a few simple ingredients. It's a round cake lined with oreos on the outside and topped with oreo crumbs and fresh raspberries. So delicious and beautiful at the same time…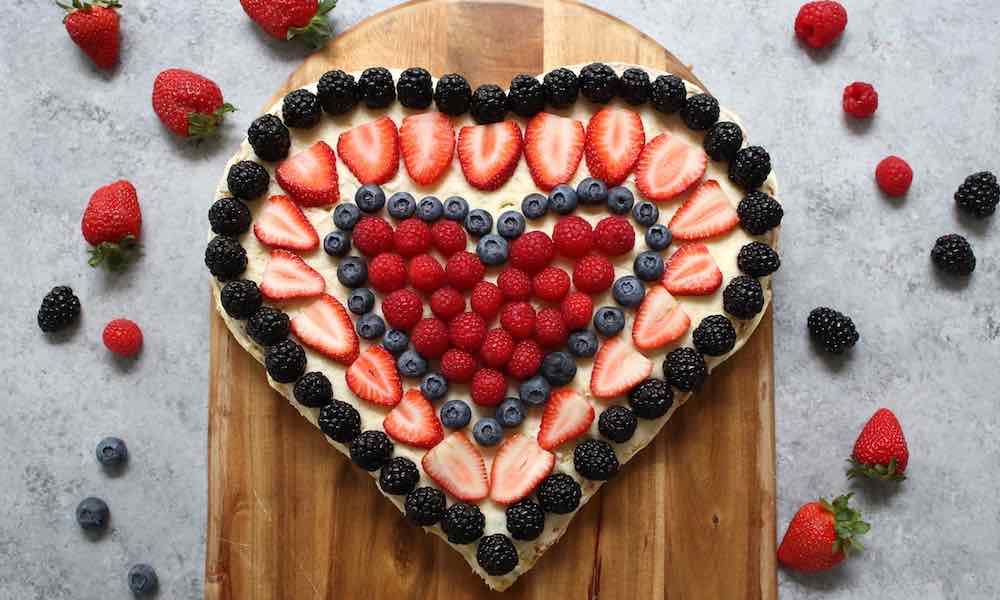 This beautiful Berry Heart Cake will definitely win everyone's heart! You won't believe how easy it is to make when you use our simple tricks! No special equipment is needed for this easy recipe!
6. Chocolate Cheesecake Stuffed Strawberries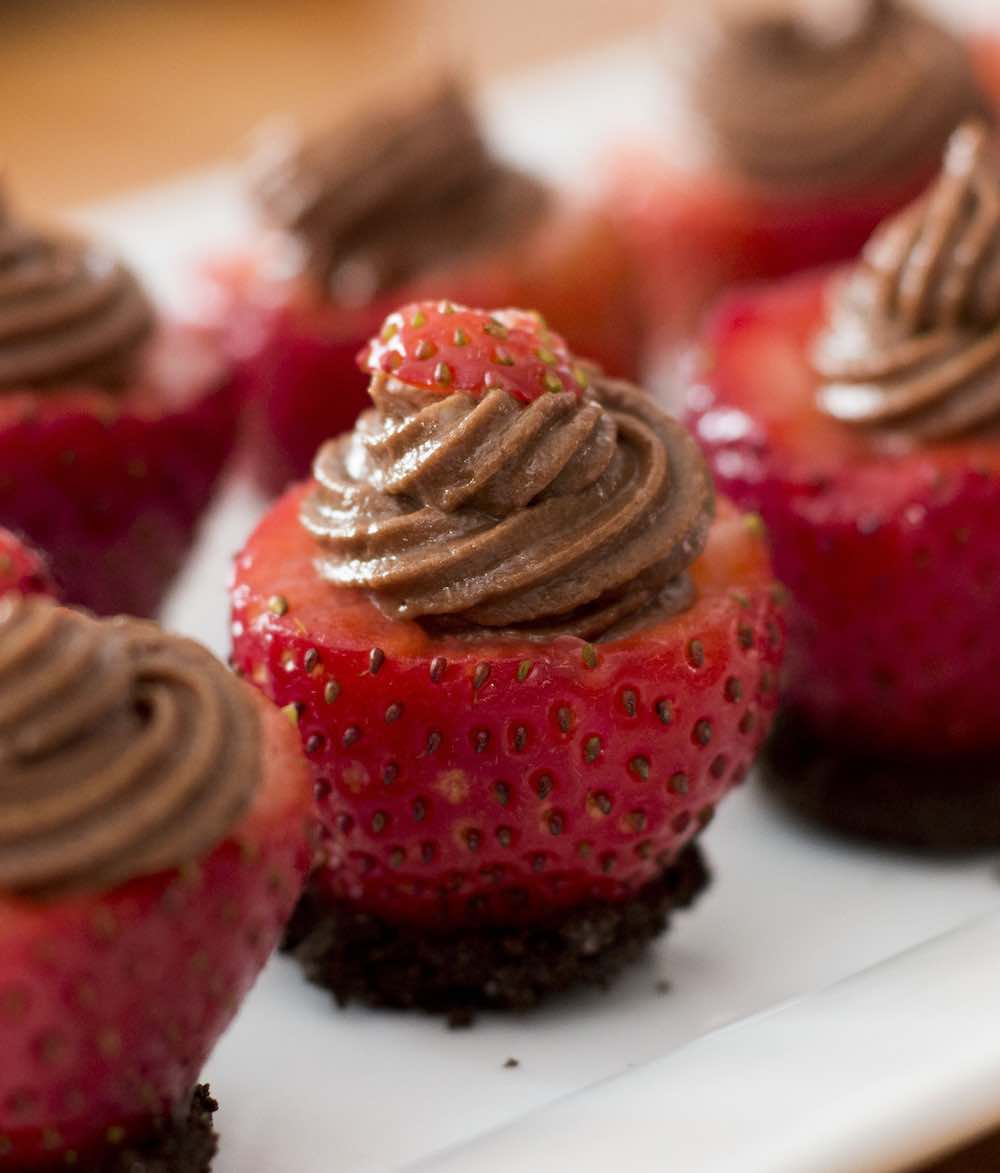 Chocolate Cheesecake Stuffed Strawberries are delicious bite size desserts, and you can make them in 15 minutes with no baking required. Something minor miracle happens when fresh strawberries are combined with cheesecake, or better yet stuffed with cheesecake. Add with some chocolate and oreo crumbs, and you have the best dessert ever! If you're having a Mother's Day party, these cheesecake stuffed strawberries are a perfect buffet item. Put them out on a platter and watch them disappear in minutes…
7. Chocolate Covered Strawberry Hearts
OMG who doesn't love chocolate and strawberries? These Chocolate Covered Strawberries are perfect gifts for Mother's Day, especially when they are shaped in hearts! They look really fancy and amazing, yet they are super easy to make – only 4 ingredients needed. Then 30 minutes is all it takes to create something blissfully elegant, decadent and delicious.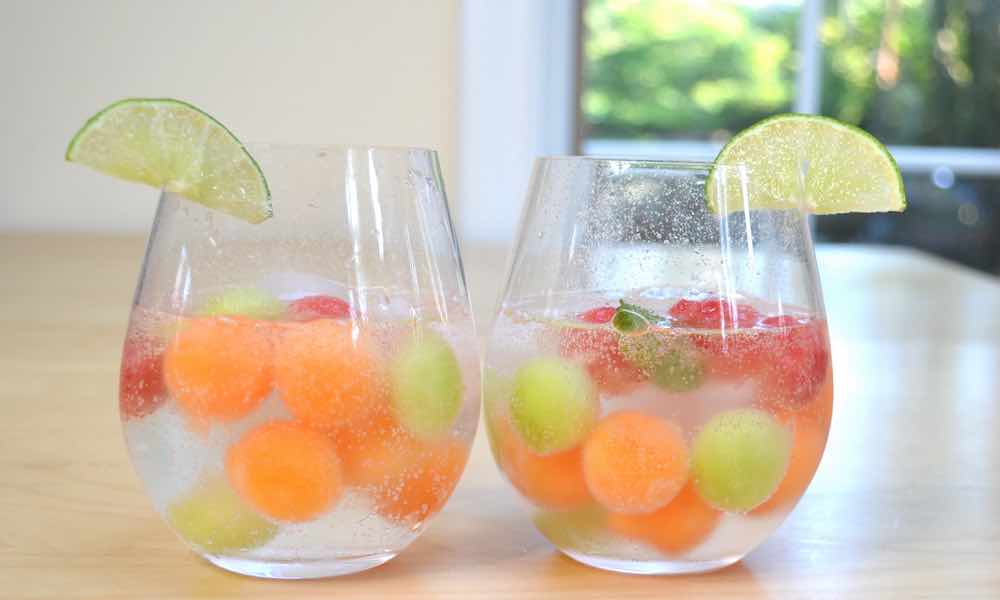 Melon Ball Sangria is the best-looking drink and so easy to make! It's refreshing, sweet and full of summer flavor. Everyone will love this Melon Ball Sangria!
9. Slow Cooker Honey Garlic Chicken
Honey Garlic Chicken in the slow cooker could be the best chicken you ever eat! It's so insanely juicy that it just melts in your mouth. Pair it up with baby potatoes, carrots, onions and a special sauce to get this winning combination. You will easily dazzle your guests at Mother's Day dinner party. The irresistible aroma from the kitchen will have your guests drooling in anticipation…
10. Tomato Salad In Parmesan Bowls
This quick an easy Tomato Salad In Parmesan Bowls makes the perfect healthy side dish on Mother's Day! The edible crunchy bowls are made with Parmesan cheese. And you can fill them with a refreshing tomato salad! So delicious and so cute!
11. Polka Dot Chocolate Pudding
Polka Dot Chocolate Pudding … need we say more? Nobody would guess this is a 3 ingredient dessert! It's easy to make and fun too.
12. Sheet Pan Crispy Parmesan Garlic Chicken with Veggies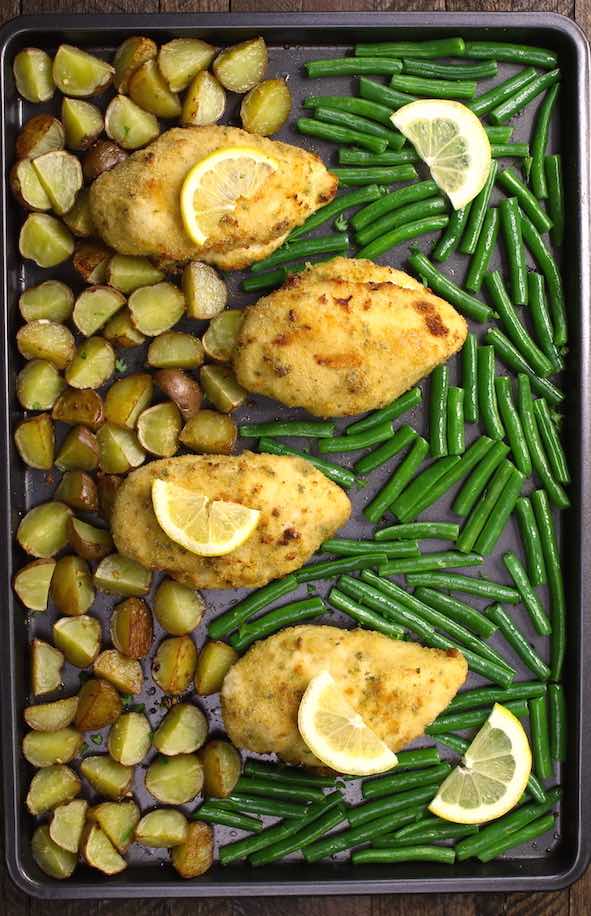 Sheet Pan Crispy Parmesan Garlic Chicken with Veggies and Lemon is one of our favorite dinner recipes. Tender, juicy chicken breasts are baked to perfection with potatoes, lemon and green beans. All cooked on a single pan with less than 30 minutes!
© TIPBUZZ. Images and text on this website are copyright protected. Please do not post or republish without permission. If you want to republish this recipe, please link back to this post. This post may contain affiliate links. Read the disclosure policy here.