How to Cook Shrimp (5 Easy Methods)
How to cook shrimp – shrimp recipes are so quick and easy to prepare with 5 easy methods like sautéing, baking, deep-frying, boiling and grilling. Learn all the tips and secrets for getting the best results when cooking shrimp!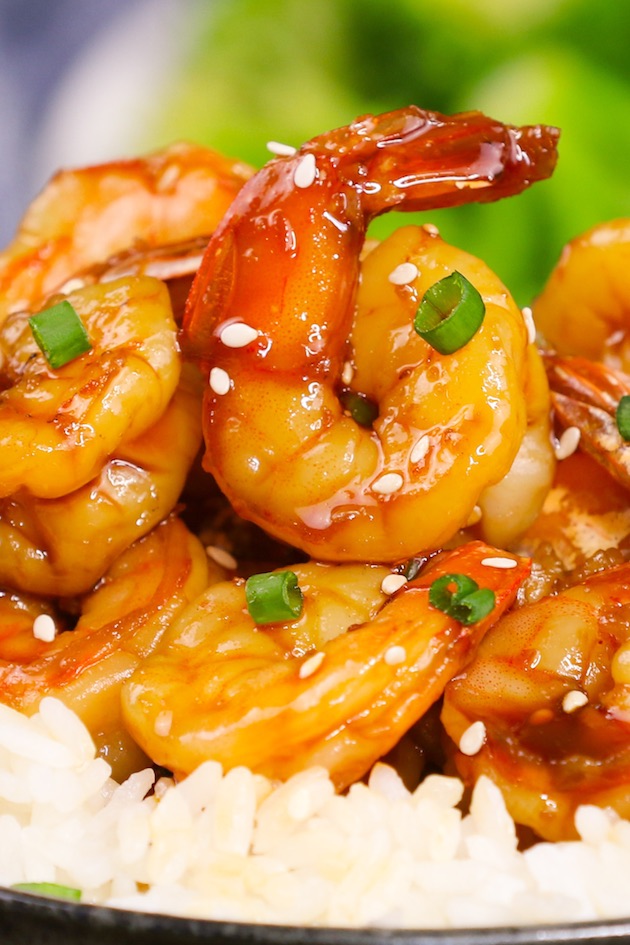 With shrimp, it usually takes less than 30 minutes to go from FROZEN to DONE! Understanding how to cook shrimp properly will help you make perfect shrimp recipes that are great for last-minute meals, such as Shrimp and Grits, Shrimp Alfredo and Honey Garlic Shrimp.
When I'm looking for an easy and nutritious entrée, shrimp is my top choice as it's low in calories yet rich in nutrients. You can cook them in the oven, skillet, air fryer or on the grill. Pair them with pasta, tacos and lo mein for a complete meal, or they can be served alone as an appetizer or for a cocktail.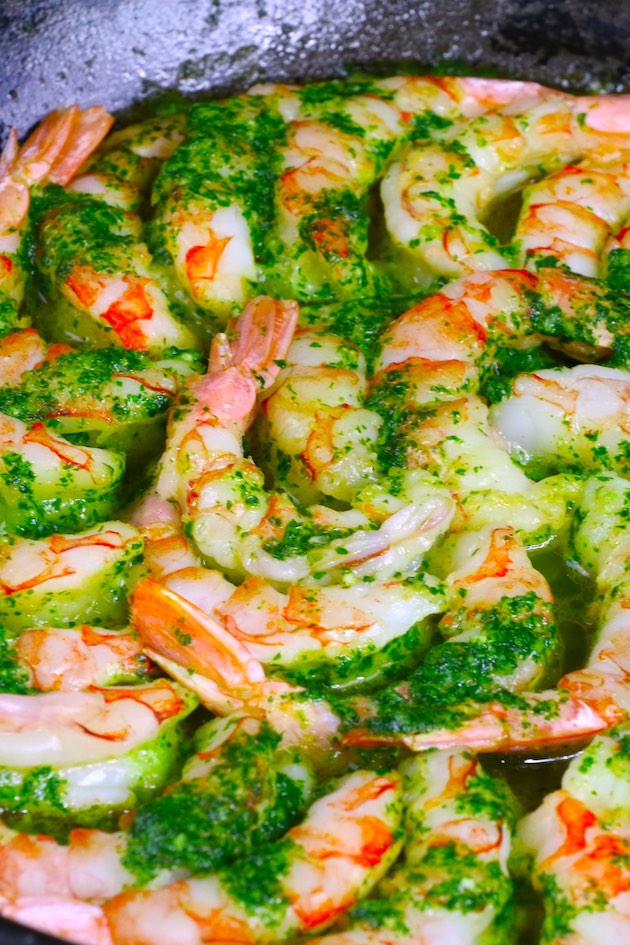 SHRIMP MARINADE
I recommend giving the shrimp a quick marinade before cooking. It helps to tenderize the shrimp with a mouthwatering flavor.
My favorite marinade uses only 4 ingredients: soy sauce, honey, garlic and ginger. Only 15 minutes to make with restaurant quality! I've used it for baking, grilling or frying. This marinade produces shrimp with the perfect combination of sweetness and savory flavor!
HOW TO COOK SHRIMP
Shrimp is generally really easy to cook, and there is a style of shrimp and a shrimp recipe to suit everyone's taste. You can cook shrimp based on the following techniques/equipment, cuisines and seasonings. 
1. FRYING / SAUTÉING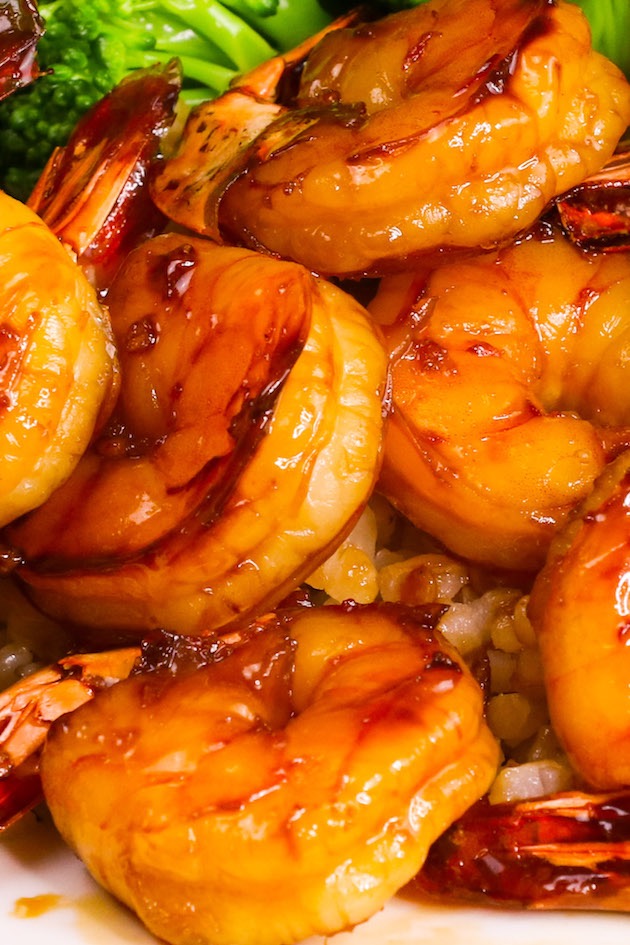 Sautéed shrimp is the best way to cook shrimp, and often the fastest. Popular recipes using this technique include Teriyaki Shrimp, Blackened Shrimp and Garlic Butter Shrimp.
For this method, you need to place a non-stick pan or skillet with oil over medium-high heat. Once the oil is hot, add shrimp (seasoned or marinated) and sauté for 1 to 2 minutes each side until they turn pink and start to curl up.
2. BAKING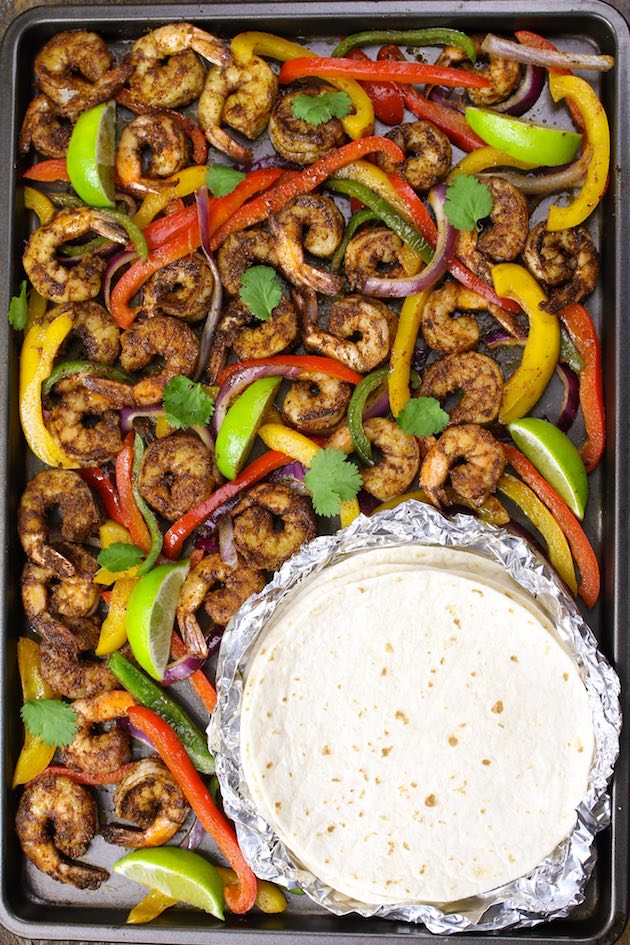 Baked shrimp is another common way to cook shrimp. If your dish includes other vegetables, usually you need to bake those vegetables first and then add shrimp at a later stage.
Bake your shrimp at 400°F for 7-8 minutes until they turn pink and start to curl. Sheet Pan Baked Shrimp Fajitas is a popular baked shrimp recipe on my blog.
3. DEEP FRYING

Fried shrimp is not as common as the two methods above, but produces a crispy texture that is so delicious and found often in restaurants. The cooking technique starts with coating and breading the shrimp, and then deep frying them in at 375°F for 1-2 minutes until golden brown.
Bang Bang Shrimp and Coconut Shrimp are popular fried shrimp recipes that use this technique.
4. BOILING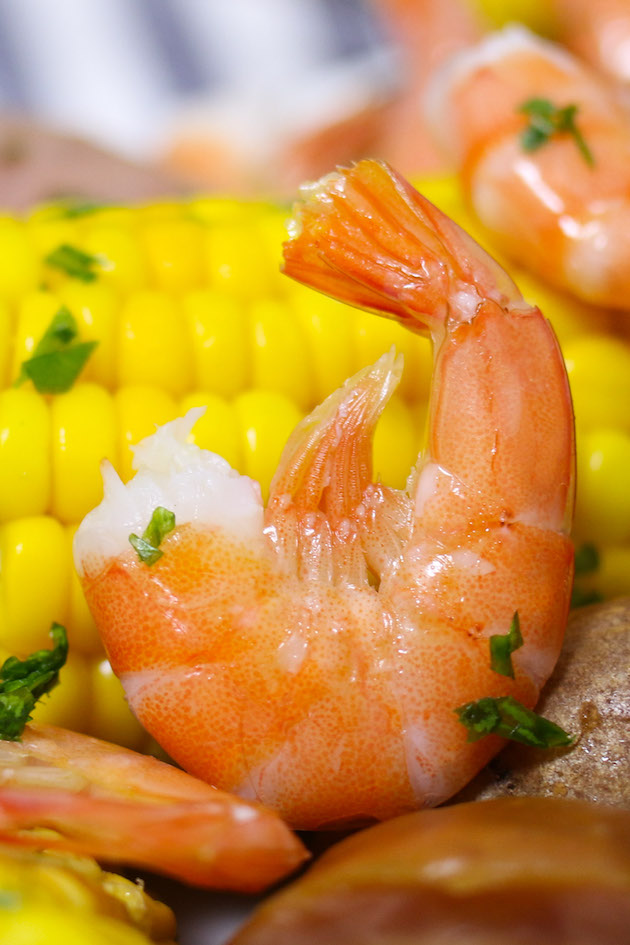 Boiling is an easy and simple way to cook shrimp and is used for Shrimp Boil, Shrimp Salad, and other recipes. With this technique, you need to boil the water and add other ingredients.
When everything is cooked, add shrimp. Stir and cook for 7-10 minutes. This method works well with both thawed and frozen shrimp, and you can also leave the shell on.
5. BARBECUING / GRILLING
Shrimp works beautifully for barbecuing and grilling. The basic technique is to start by brushing the shrimp with oil, add seasoning and grill for 2 minutes per side until the shells turn hot pink.
HOW LONG TO COOK SHRIMP
Cooking time for raw shrimp varies slightly for different sizes and different methods. It takes 3-4 minutes to sauté medium-sized shrimp on the stove, while it will take 7-8 minutes in the oven. Cooking frozen shrimp will take longer.
Shrimp tastes best when it's properly cooked. It should taste firm and slightly chewy. Over-cooked shrimp are rubbery and too chewy. Most raw shrimp are grey and translucent. As they cook, they start to turn pink and opaque in color and curl up in shape.
SOME TIPS:
Most shrimp recipes use thawed raw shrimp instead of precooked shrimp, so make sure you have the right ones for your recipe.
If your shrimp is frozen, you'll need to thaw them before cooking. An easy way is to thaw them in the refrigerator overnight, or place the frozen shrimp in a colander in the sink and let the cold tap water run through the shrimp. Here is detailed information on How to Thaw Shrimp. Remember to always pat them dry with a paper towel to remove excess moisture before cooking.
Depending on the recipe, you may need a specific shrimp size, shrimp scampi vs. tiger prawn, peeled vs. unpeeled, tail-on vs. tail-off, etc.
Watch How to Cook Shrimp on the Stove
How to Cook Shrimp
How to cook shrimp – shrimp recipes are so quick and easy to prepare with 5 easy methods like sautéing, baking, deep-frying, boiling and grilling.
Ingredients
Instructions
Sautéed Shrimp
In a medium bowl, whisk together soy sauce, honey, garlic and ginger.

Put the shrimp and half of the marinade into a bowl to marinate for at least 10 minutes and up to one hour.

Place a large skillet over medium-high heat and add vegetable oil. Add shrimp in a single layer and fry 1-2 minutes or until pink.

Add the rest of the marinade and then flip the shrimp.

Cook for 2 more minutes or until the sauce thickens slightly and starts to coat the shrimp.
Baked Shrimp
Preheat oven to 400°F. Set aside a large baking sheet.

In a medium-sized bowl, mix shrimp with seasoning and oil. Place the seasoned shrimp on the baking sheet.

Bake for 7 or 8 minutes.
Fried Shrimp
Mix together flour, salt and pepper in one bowl. In another bowl, beat the eggs.

In the third bowl, mix together coconut and Panko bread crumbs.

Holding shrimp by the tail, dredge in the flour mixture, shake off excess and dip into beaten egg. Then dredge thoroughly in the coconut mixture to coat.

In a medium saucepan or deep fryer, add 2-3 inches of oil and heat to 375°F.

Fry shrimp in batches of 2-3 for about 2 minutes until golden. Remove with a slotted spoon and place on a wire cooling rack.
Boiled Shrimp
Fill a large pot (8-12 quart) with 4 quarts of water. Add seasoning and salt. Place over high heat and bring to a boil.

Add the shrimp and simmer for 2 minutes.

Turn off the heat and let the shrimp sit in the pot for 5-6 minutes to allow the flavors to infuse.

Drain the liquid, reserving a few cups if you prefer broth on the side.

Transfer the shrimp to a plate. Serve with optional melted butter, lemon wedges and hot sauce.
Grilled Shrimp
Preheat grill for medium heat.

Brush shrimp with oil and then mix with seasoning.

Grill shrimp for 2-3 minutes per side or until pink and opaque.
Nutrition Facts
How to Cook Shrimp
Amount per Serving
% Daily Value*
* Percent Daily Values are based on a 2000 calorie diet.
Please read our nutrition disclaimer.
© TIPBUZZ. Images and text on this website are copyright protected. Please do not post or republish without permission. If you want to republish this recipe, please link back to this post. This post may contain affiliate links. Read the disclosure policy here.