Velveting Chicken is a Chinese technique for creating tender and juicy chicken stir-fry. Learn how to velvet chicken and understand the process of how to achieve a melt-in-your-mouth texture from scratch at home.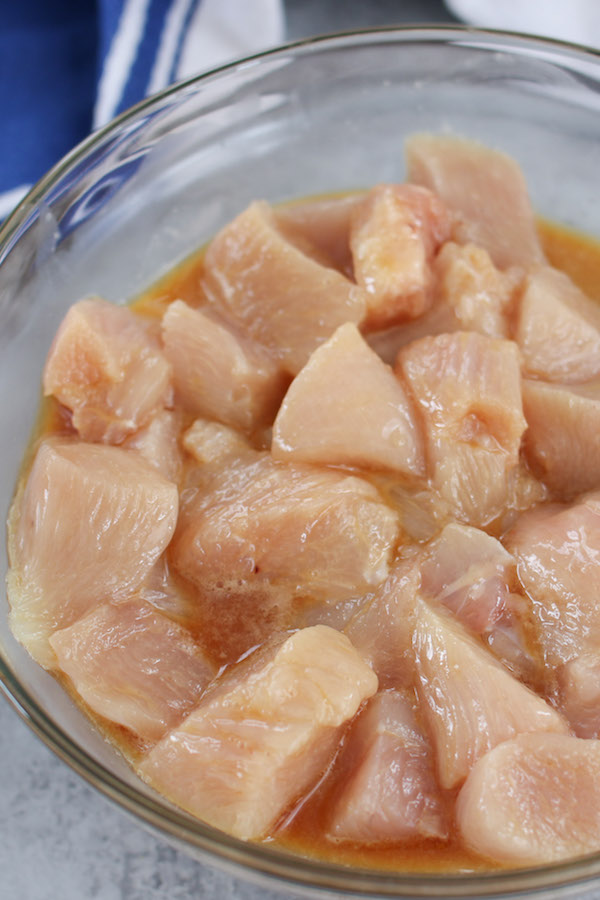 Velveting technique uses some simple ingredients such as egg white and cornstarch to marinate the chicken in order to add tenderness, moisture and flavor to your meat.
Once you master velveting meat, you can bid farewell to soggy Chinese takeout and make your favorite dishes such as General Tso's Chicken, Moo Goo Gai Pan and Chinese Lemon Chicken at home!
MY LATEST VIDEOS
WHAT IS VELVETING?
Velveting is a process used in Chinese cooking to make meat soft and tender. It means "pass coated meat through" boiling water or hot oil. It starts with a marinating process by coating the meat with a mixture of cornstarch, egg white and rice vinegar, then let the meat sit in the mixture for over 30 minutes. The meat is then par-cooked in boiling water or hot oil quickly. The cooking process finishes by stir-frying the velveted meat.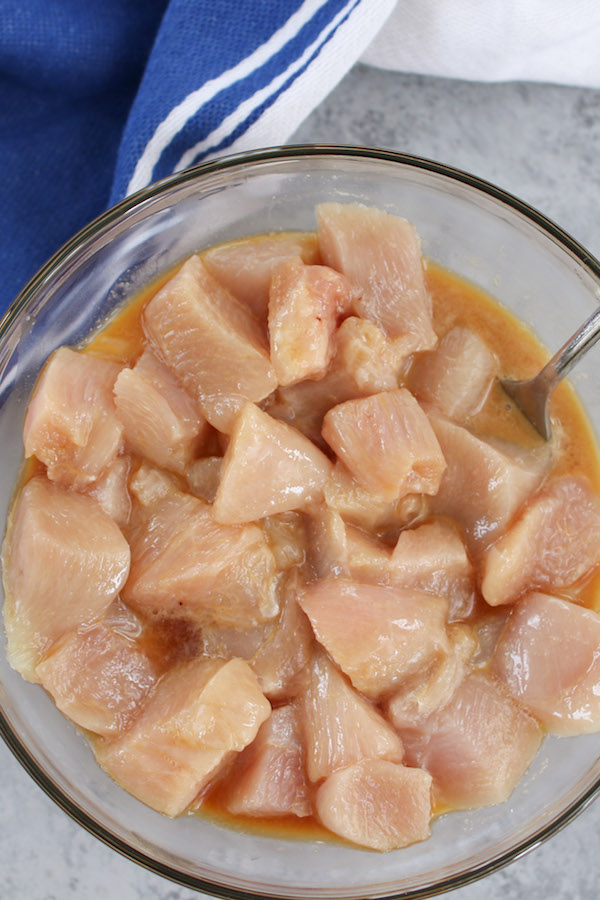 This technique is mostly used with chicken breast to prevent it from drying out during the process. However, you can use it on other meat or seafood.
HOW TO VELVET CHICKEN?
Velveting chicken takes extra time, but it's quite easy and totally worth the effort.
First, make a cornstarch slurry made with cornstarch, egg whites and rice vinegar. You can also add additional seasoning such as soy sauce. It's best to whisk egg white completely before adding cornstarch and vinegar. Mix well until the cornstarch dissolves completely and there are no lumps left.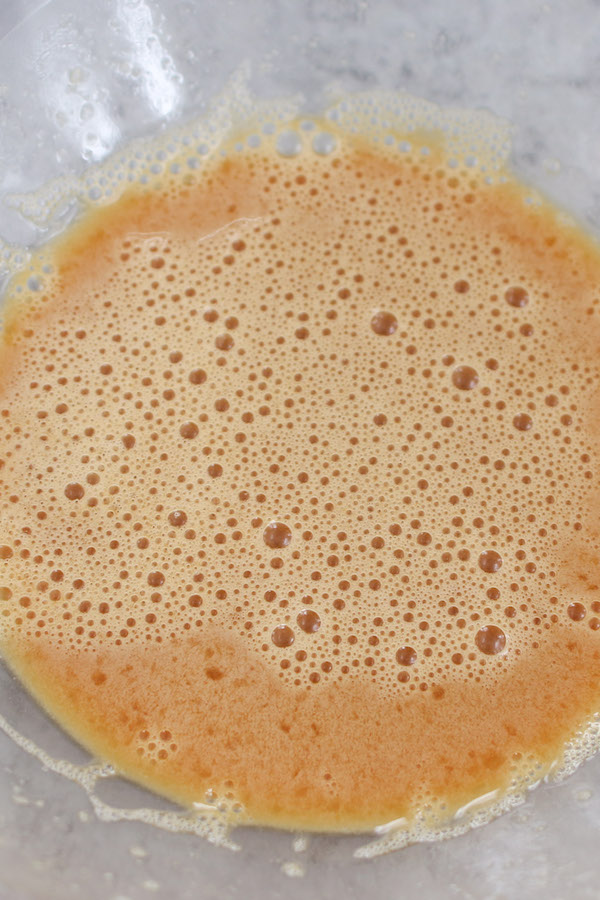 Add your chicken pieces to the mixture, and then cover with plastic wrap and store in the refrigerator for about 30 minutes. When your chicken is ready, par cook through boiling water or hot water.
TWO TYPES OF VELVETING: WATER VELVETING AND OIL VELVETING
Water Velveting: Bring water to a boil in a pot over high heat, and add the marinated chicken to the pot. Boil for about 1 minute until the chicken turns white on the outside. Drain the water and finish cooking by stir-frying the meat.
Oil Velveting: Add 4 cups oil in a wok or pan and heat until the oil reaches 180 degrees F. Add the chicken and cook for about 1 minute until it turns white on the outside. Use a slotted spoon to transfer the chicken to a plate with a paper towel. Finish cooking the chicken by stir-frying.
STIR-FRY CHICKEN AFTER VELVETING
Heat up the oil in a skillet, add the velveted chicken and stir-fry for 4-5 minutes until it's golden brown and firm to the touch. You can add more seasonings or vegetables to your chicken. In addition to stir-fry chicken, you can also use velveted chicken in many other dishes such as Chicken Lo Mein, Chicken Pad Thai and Bourbon Chicken.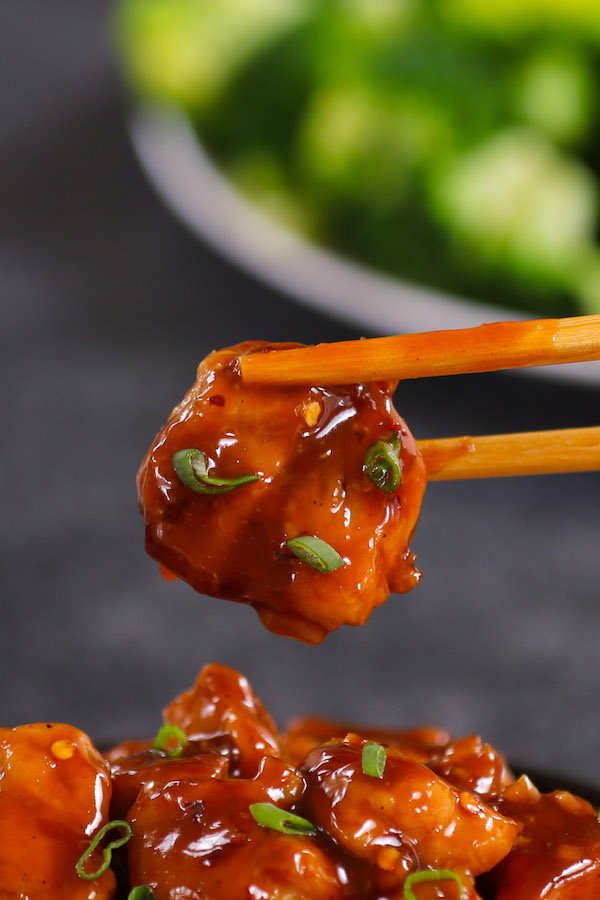 VELVETING OTHER MEAT
This technique works well with other meat such as beef and pork.  I sometimes skip the watering or oil vevelting process and stir-fry them directly in the pan. The results are equally delicious.
VELVETING BEEF 
Slice the beef into thin strips and follow the same steps as velveting chicken. I made Mongolian Beef using this technique and it was a huge hit.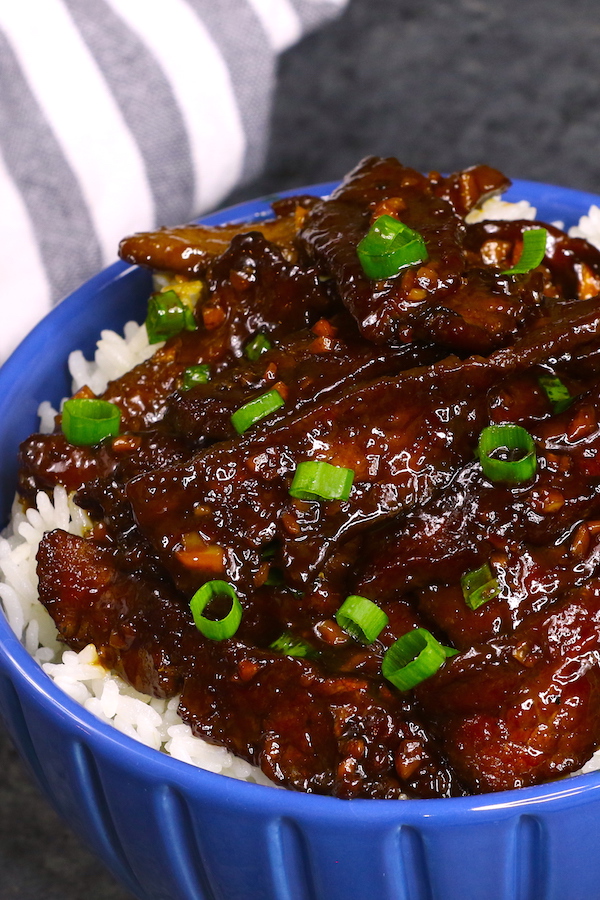 VELVETING PORK
Cut the pork into slices and marinade them in the egg and cornstarch mixture. The meat comes out so tender! Sweet and Sour Pork is a delicious dish I made using this technique.
HOW TO PREPARE MEAT FOR VELVETING
Dry your meat well before cutting them.
This technique works best when cut your meat into uniform thin strips or small cubes or slices. If you use chicken, cut them into small cubes about ½ inch thick

Velveting Chicken

Velveting Chicken is a Chinese technique to the tender and juicy texture of a chicken stir-fry. Learn how to velvet chicken and understand the process of how to make the melt-in-your-mouth meat at home from scratch.

Ingredients

1

pound 

boneless skinless chicken breasts

1

tablespoon 

cornstarch

1

egg white

1

tablespoon 

rice vinegar

1

tablespoon

vegetable oil

Salt & pepper to taste

1

tablespoon 

soy sauce 

optional

Instructions

In a medium bowl, whisk together egg white, rice vinegar, soy sauce and cornstarch.

Cut the chicken breasts into cubes or thin slices and add to the mixture, tossing to coat. Cover and refrigerate for 30 minutes (or overnight) to marinate.

Bring water to a boil in a pot over high heat, and add the marinated chicken. Boil for about 1 minute until the chicken turns white on the outside. Drain the water.

In a large wok or saucepan, heat oil over high heat and finish cooking by stir-frying the meat.




EQUIPMENT

© TIPBUZZ. Images and text on this website are copyright protected. Please do not post or republish without permission. If you want to republish this recipe, please link back to this post.
This post may contain affiliate links. Read the disclosure policy here