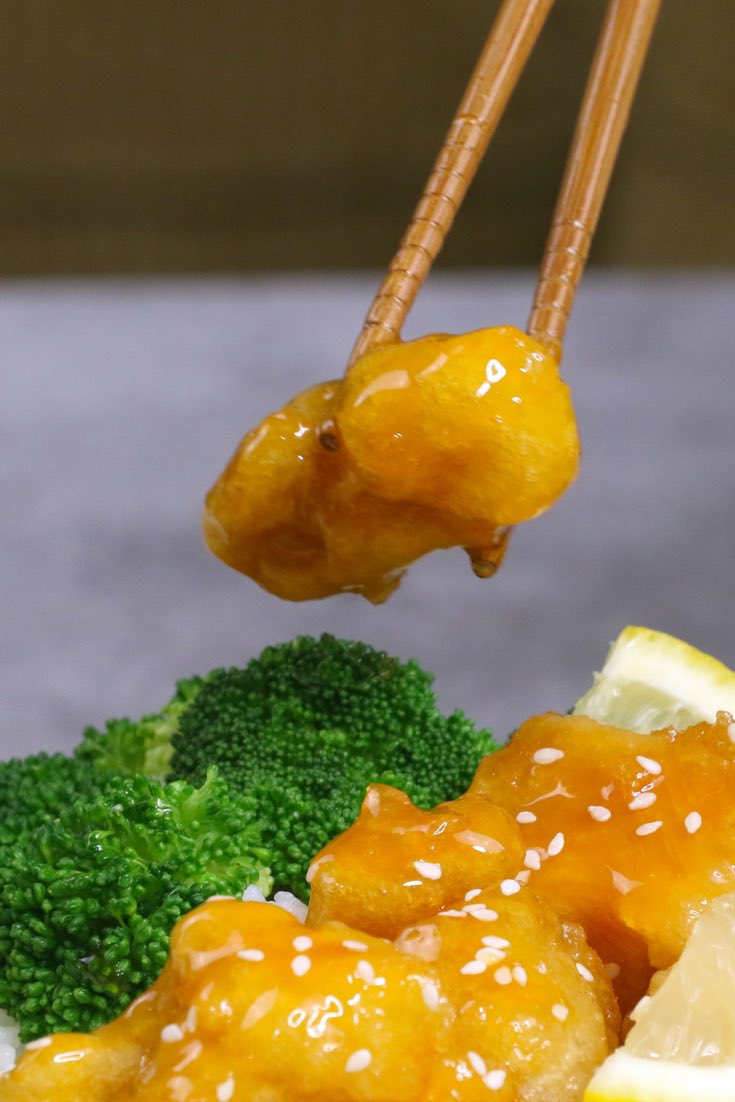 The easiest, crispy and most unbelievably delicious Chinese Lemon Chicken in rice bowls. It's one of our favorite Asian dinner recipes, and so much better than takeout!
All you need is only a few ingredients: chicken breast, lemon, salt & pepper, egg, oil, sugar, and cornstarch.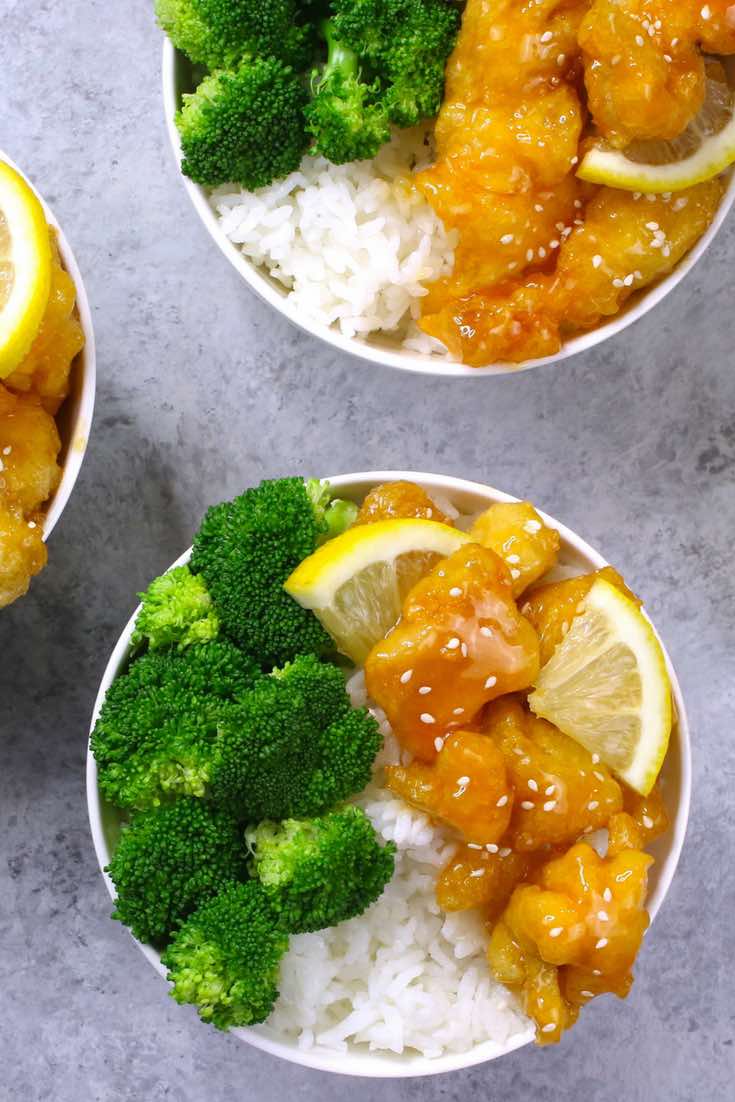 Any easy to serve lemon chicken is in a rice bowl with some green veg like broccoli. Watch this video tutorial to see how to make it:
Easy Crispy Chinese Lemon Chicken (with Video)
The easiest, crispy and most unbelievably delicious Lemon Chicken with Rice Bowls. So much better than take outs!
Ingredients
2

cups

Cubed Chicken Breasts

1

lemon

1

egg

salt &pepper to taste

2

cups

flour

2

cups

Cooking Oil

1

cup

water

(plus another 3 tbsp for cornstarch mix)

1/2

White Sugar 1/2 cup

1

tbsp

Cornstarch 1 tbsp

1

tbsp

Cornstarch 1 tbsp
Instructions
In a mixing bowl with cubed chicken breasts, add zest of half a lemon, egg, salt and pepper. Mix well and marinate for about 15 minutes.

Coat the marinated cubed chicken breasts into flour.

In a medium-sized saucepan heat the oil to 325˚F. Deep fry the chicken for about 3-4 minutes until they turn golden brown.

Remove and drain oil. Set aside.

In a cooking pan, add 1 cup water, lemon juice (about 2 tbsp), and sugar. Bring the mixture to boil.

Mix the cornstarch with 3 tbsp water, then add the mixture to the frying pan to thicken the sauce. Stir until mixture is smooth and thick.

Add cooked cubed chicken breasts. Mix and simmer for about 3-5 minutes.

Serve and enjoy!
Check out our Teriyaki Chicken too: