Meal prep this crispy, lemony, and most unbelievably delicious Chinese Lemon Chicken for the entire week! It is full of authentic favors and so much better than take outs.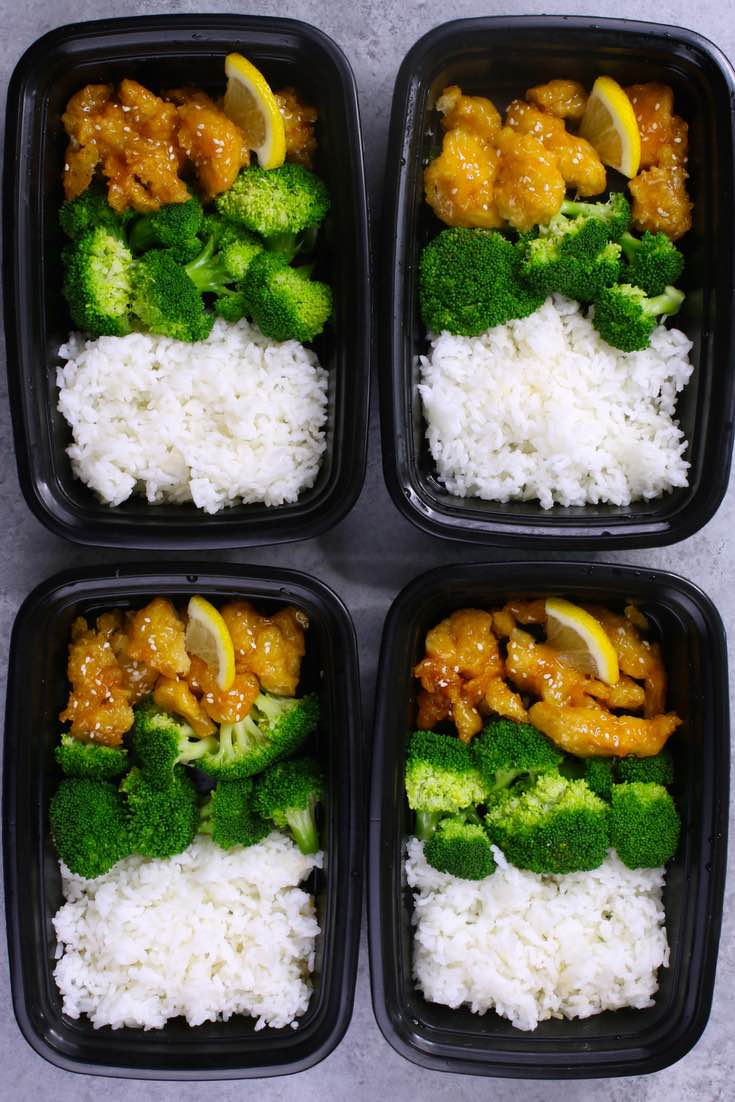 It's back to school time again! We are all getting really busy. So I have decided to get back on track with my meal prep routine.
This Lemon Chicken recipe is as easy as our favorite Teriyaki Chicken. No need to order takeout anymore! Save time and money. With about 40 minutes on Sunday, my favorite dish is packed right into meal prep boxes for the entire week!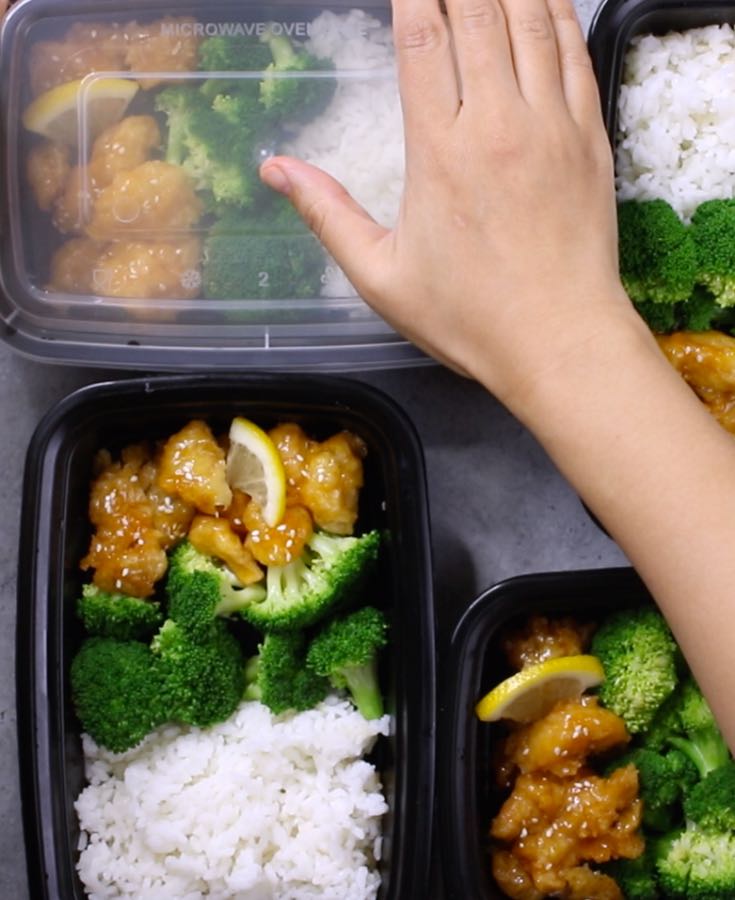 This week, I decided to meal prep lemon chicken, which is a Chinese food fave.  Lemon chicken is extremely delicious with crispy fried chicken coated in flour,  then deep fried, with a combination of sweet and sour sauce. It's SO GOOD! I pack it together with rice and broccoli for a balanced and nutritious meal!
Watch our video tutorial to see how to make it:
Lemon Chicken Meal Prep
Save time and money when meal prep this authentic and delicious Chinese Lemon Chicken with rice and broccoli for the entire week! It's so much better than take outs.
Ingredients
2

cups

chicken breasts

boneless, skinless - in 1" cubes

1

lemon

1

egg

salt & pepper to taste

2

cups

flour

2

cups

vegetable oil

1

cup

water

(plus another 3 tbsp for cornstarch mix)

1/2

cup

white sugar

1

tbsp

cornstarch

1

cup

rice

brown or white

12

ounces

broccoli florets

about 2-3 cups
Instructions
Cook rice according to package instructions; set aside.

In a mixing bowl with cubed chicken breasts, add zest of half a lemon, egg, salt and pepper. Mix well and marinate for about 15 minutes.

Coat the marinated cubed chicken breasts into flour.

In a medium-sized saucepan heat the oil to 325˚F. Deep fry the chicken for about 3-4 minutes until they turn golden brown.

Remove and drain oil. Set aside.

In a cooking pan, add 1 cup water, lemon juice, and sugar. Bring the mixture to boil.

Mix the cornstarch with 3 tbsp water, then add the mixture to the frying pan to thicken the sauce. Stir until mixture is smooth and thick.

Add cooked cubed chicken breasts. Mix and simmer for about 3-5 minutes.

Place broccoli florets into a steamer or colander set over a pan of boiling water. Cover and steam for 5 mins, or until cooked through and vibrant green.

Place rice, broccoli and lemon chicken into meal prep containers.
Looking for more easy chicken recipes?