Trisha Yearwood Mac and Cheese
Trisha Yearwood Mac and Cheese is rich and creamy, plus easy to make. This crockpot mac and cheese is pure southern comfort food that always gets rave reviews!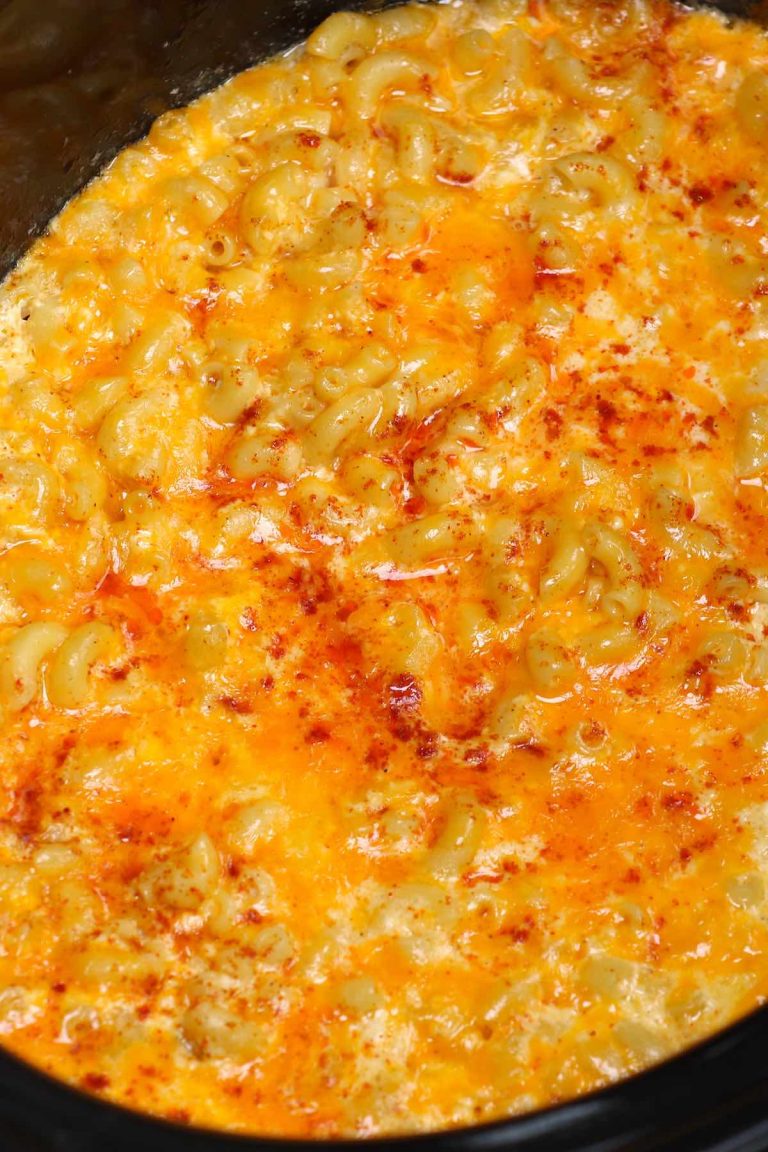 Trisha Yearwood is a legendary country recording artist and celebrity chef known among other things for her delicious Southern recipes. We've made her mac n cheese recipe, and we're staying true to the original with just a few tweaks. So read on friends!
As with our Southern Baked Mac and Cheese, it's not exactly diet food. But it's oh-so satisfying with its rich and creamy flavors. This versatile recipe is dump-and-go for an easy main or side dish. Perfect for holidays, parties or just a comforting weeknight dinner!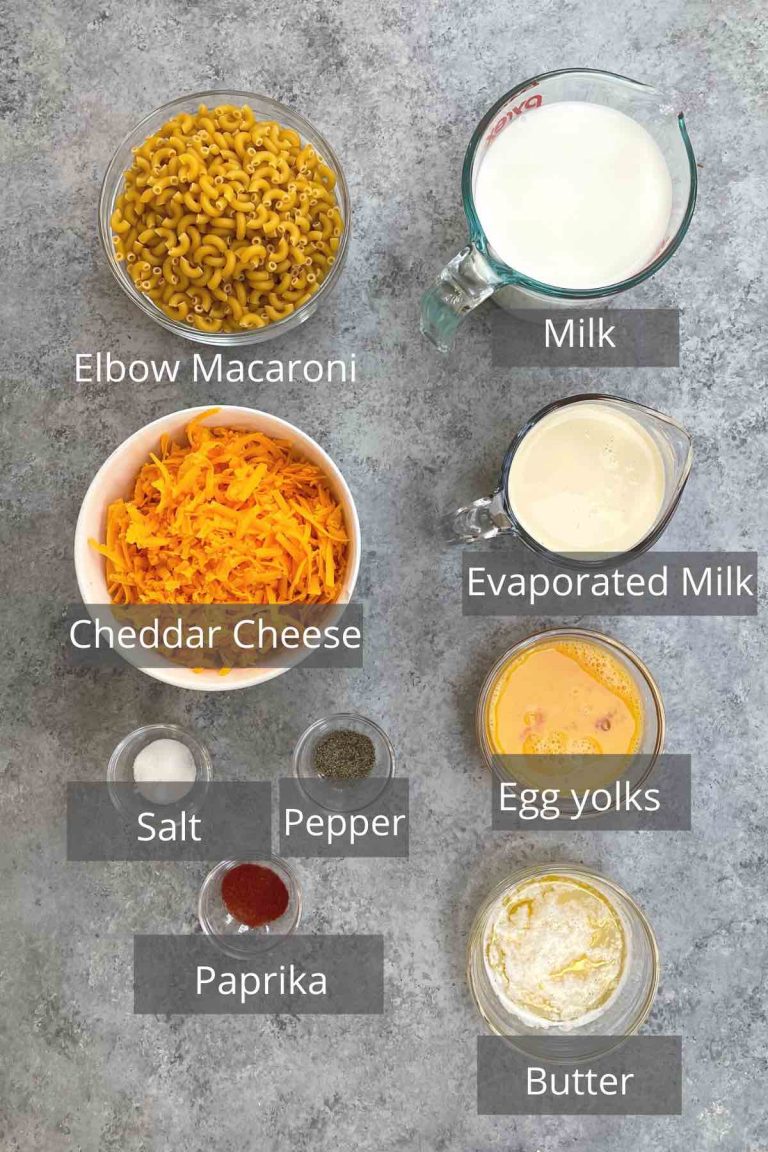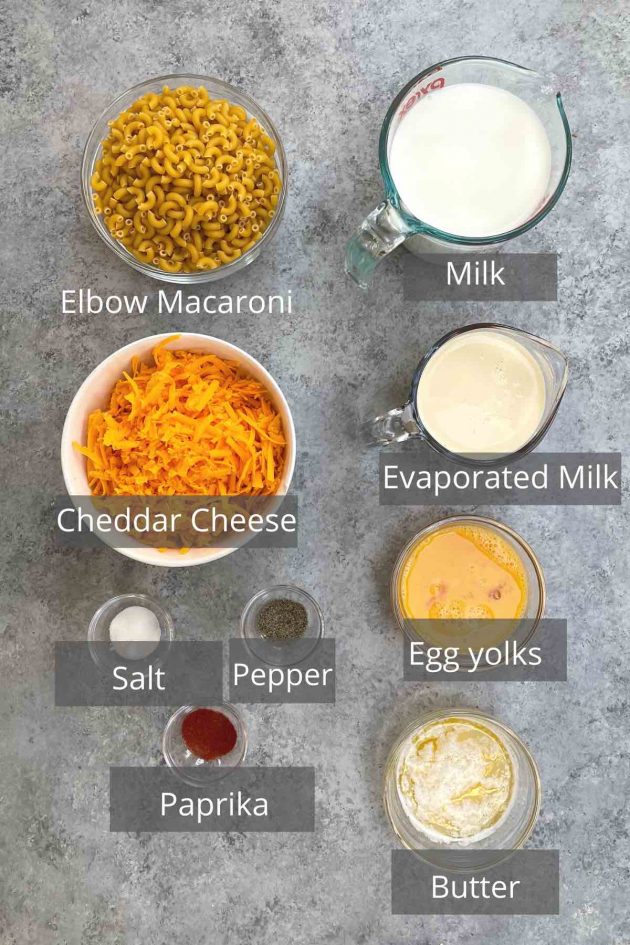 Ingredients
Here are the key ingredients you'll need to make it:
Macaroni: You want dried elbow macaroni of a standard size like Barilla or De Cecco. Avoid jumbo or spiral macaroni. If you use gluten-free macaroni, note that it will cook in less time.
Evaporated Milk: This is canned milk that is standard fare in southern cuisine, lending a creamier flavor. You can use regular or 2%.
Milk: Fresh whole milk or 2%.
Cheddar cheese: Use freshly grated sharp cheddar cheese for the best texture (see below).
Butter: this is to add richness and flavor.
Paprika (optional): adds color and flavor on top.
How to Make Trisha Yearwood Mac and Cheese
This recipe is stays true to the original Trisha Yearwood crockpot mac and cheese. It includes sharp cheddar cheese, butter, eggs and evaporated milk. However, we're using egg yolks instead of whole eggs, which are prone to curdling. We've also standardized quantities for a 6-quart crock pot, which is the most common.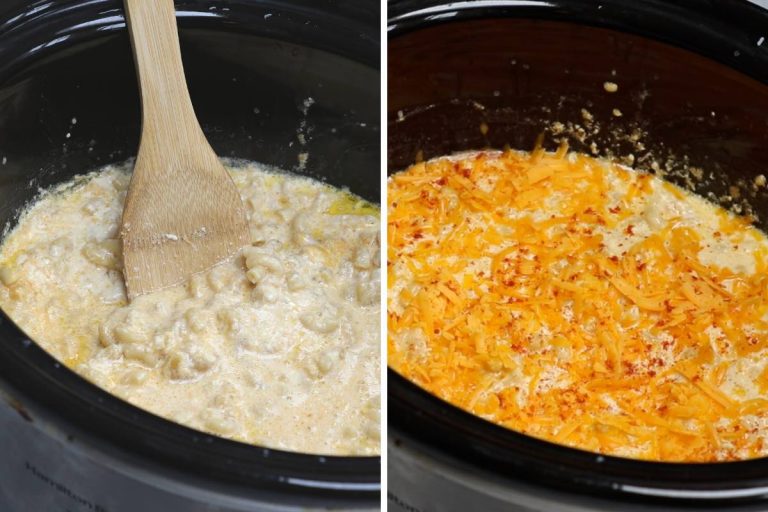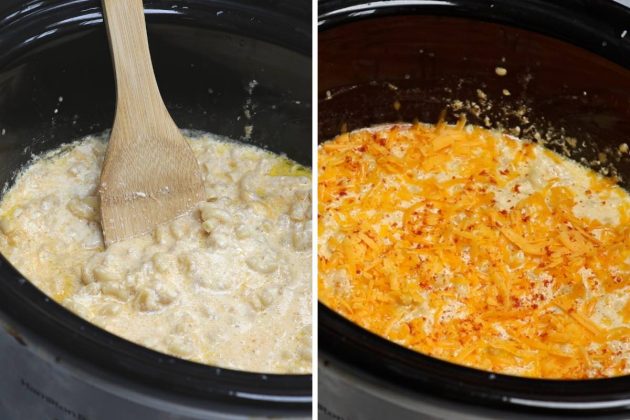 You don't need to cook the macaroni first, as long as you use standard elbow macaroni. Avoid larger spiral or jumbo macaroni, which require more liquid and may not turn out as well. Add the pasta, evaporated milk, milk, butter, egg yolks and cheddar to the crock pot. Top with a bit more cheese and a sprinkling of paprika as well as salt and pepper as you like. Cover and cook on Low for 3 hours.
What's the Best Cheese to Use for Mac and Cheese?
We recommend using sharp cheddar for this mac and cheese, which has a robust flavor and a low melting point. Be sure to buy this cheese by the block and grate it yourself, as pre-shredded cheese has anti-caking agents that interfere with smooth melting. It's well worth the effort to grate it yourself!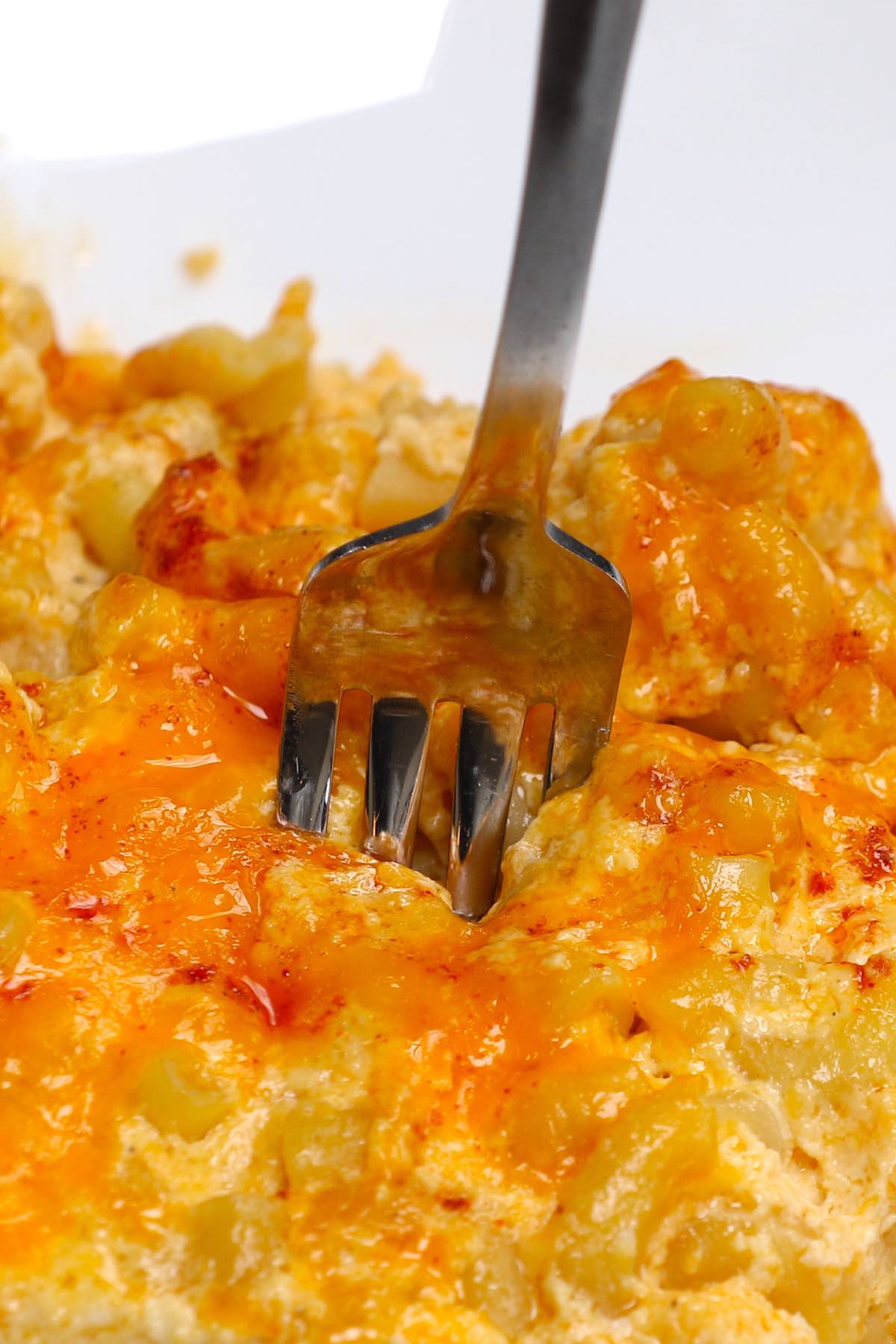 Tips for Creamy Trisha Yearwood Mac n Cheese
Use full fat cheddar cheese instead of light varieties, and use the evaporated milk, which is creamier than regular milk.
Don't use whole eggs, which often curdle and create a grainy texture. Instead use egg yolks or omit them altogether.
Use standard elbow macaroni to ensure it comes out tender. Brands such as Barilla and De Cecco work well.
Avoid opening the lid too often, as it risks creating mushy pasta since the crockpot can take up to 30 minutes to get back to temperature (see how to use a slow cooker for more details).
How to Prevent Mushy Mac and Cheese
Nobody likes mushy mac and cheese. The easiest way to avoid this is to make sure your slow cooker isn't too hot. Cook your mac and cheese on LOW to prevent too much heat. If you're using gluten-free macaroni, your noodles will cook much faster than with regular macaroni, so be sure to check your noodles to see how quickly they're cooking.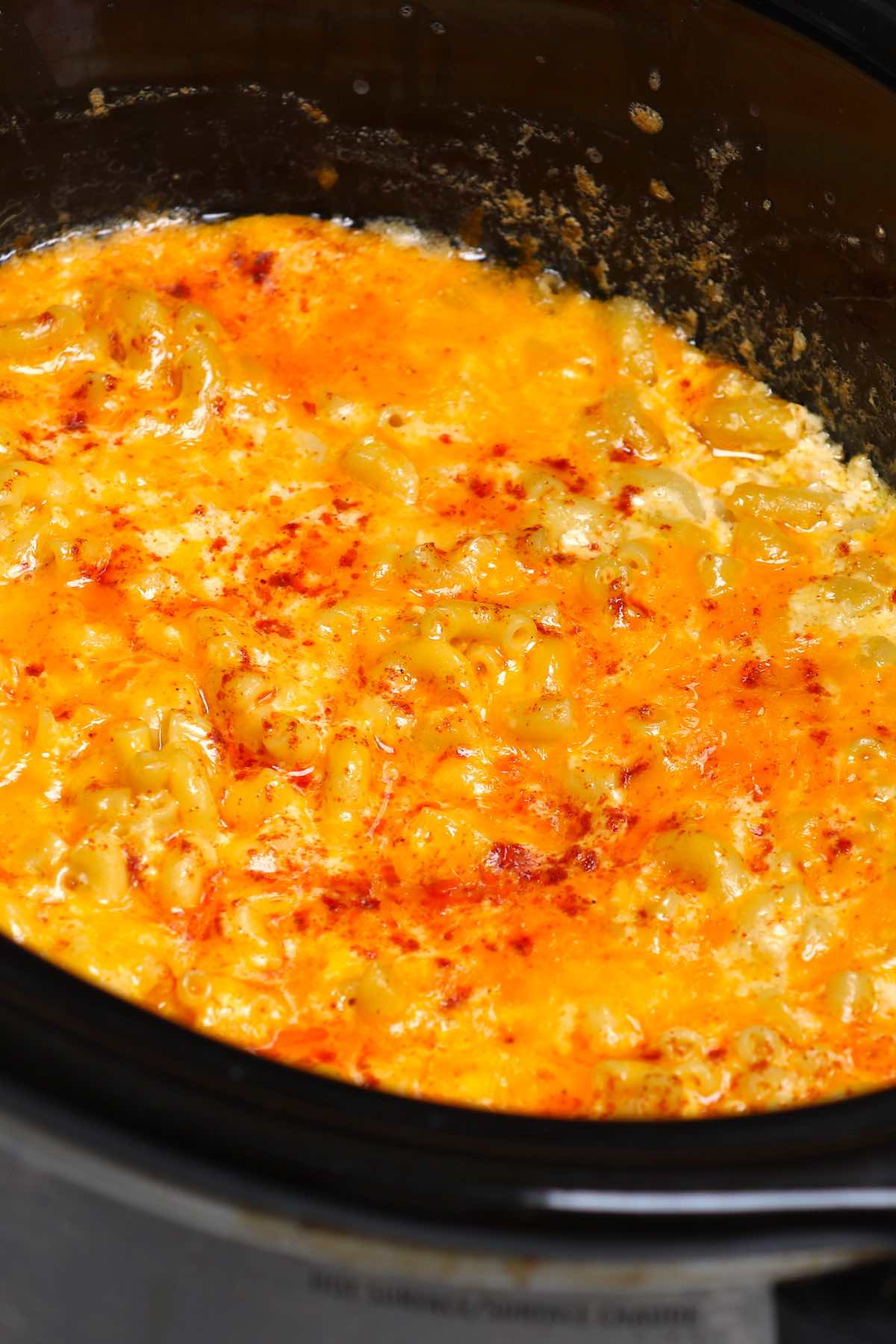 Can I Use Regular Milk for This Recipe?
This recipe calls for both regular milk and evaporated milk. Don't skip the evaporated milk, which lends a creamier flavor to the dish! You can buy evaporated milk in most grocery stores or you can make it yourself. To make 1 cup of evaporated milk, simmer 2 1/4 cups of regular milk down until it becomes 1 cup.
Trisha Yearwood Crockpot Mac and Cheese
The best rich and creamy crockpot mac and cheese! This southern comfort food is an easy dump-and-go recipe.
Ingredients
12 ounces elbow macaroni, about 3 cups uncooked (see note)
12 ounces evaporated milk, see note
2 1/2 cups milk, whole milk recommended
1/4 cup butter, melted
1/2 teaspoon salt, or to taste
1/2 teaspoon black pepper
3 egg yolks, optional (see note)
18 oz sharp cheddar cheese, grated (about 6 cups)
1/2 teaspoon paprika, or smoked paprika (optional)
Instructions
Use a 4-quart or 6-quart crock pot. Add the elbow macaroni (uncooked), evaporated milk, milk, butter, egg yolks, salt and pepper.

Stir in the grated cheese, reserving the remaining cup for the topping. Mix well.

Sprinkle the reserved cheese and paprika on top. Then seal the lid and cook on LOW for 3 hours.

Remove the lid and taste the pasta to ensure it's to your liking before serving.
Notes
Macaroni: Use standard-size elbow macaroni from brands such as Barilla or De Cecco. Avoid larger spiral macaroni, which does not cook the same way. If using gluten-free macaroni, reduce cooking time to approximately 2 1/4 hours.
Evaporated Milk: This is canned milk widely available in supermarkets, and it lends a creamier flavor to the dish. You can use regular or 2%, but avoid skim if possible.
Eggs: Trisha Yearwood uses eggs, and we've adapted that to egg yolks to prevent curdling. If you prefer, you can omit them entirely and still get good results.
To Make Baked Mac and Cheese in the Oven: You'll need to boil the macaroni first until al dente. Then spray a 9×13 inch baking pan with cooking spray. Add all ingredients in the pan, and bake at 350°F in the oven for about 50 minutes.
Nutrition Facts
Trisha Yearwood Crockpot Mac and Cheese
Amount per Serving
% Daily Value*
* Percent Daily Values are based on a 2000 calorie diet.
Please read our nutrition disclaimer.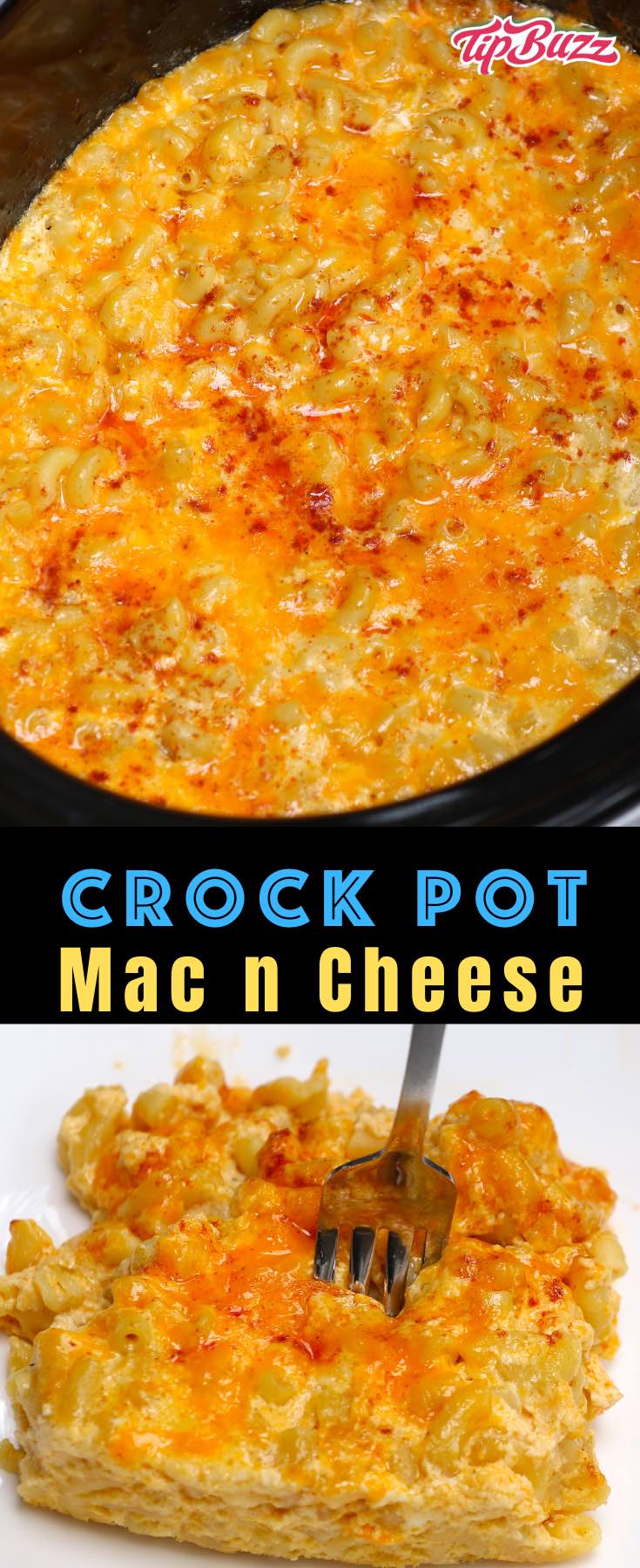 © TIPBUZZ. Images and text on this website are copyright protected. Please do not post or republish without permission. If you want to republish this recipe, please link back to this post. This post may contain affiliate links. Read the disclosure policy here.