How to Cook Sockeye Salmon
Learn how to cook sockeye salmon that's moist and flavorful! Wild sockeye is a healthy and delicious dinner you can prepare in minutes using the oven or grill.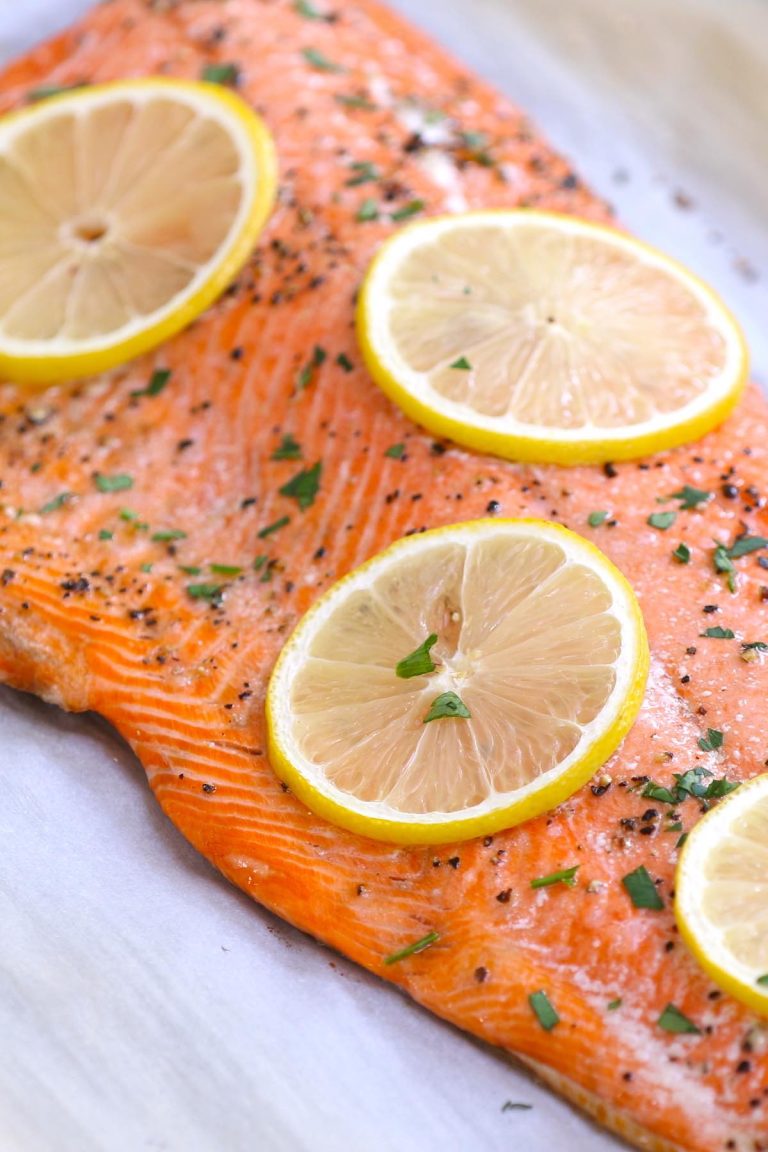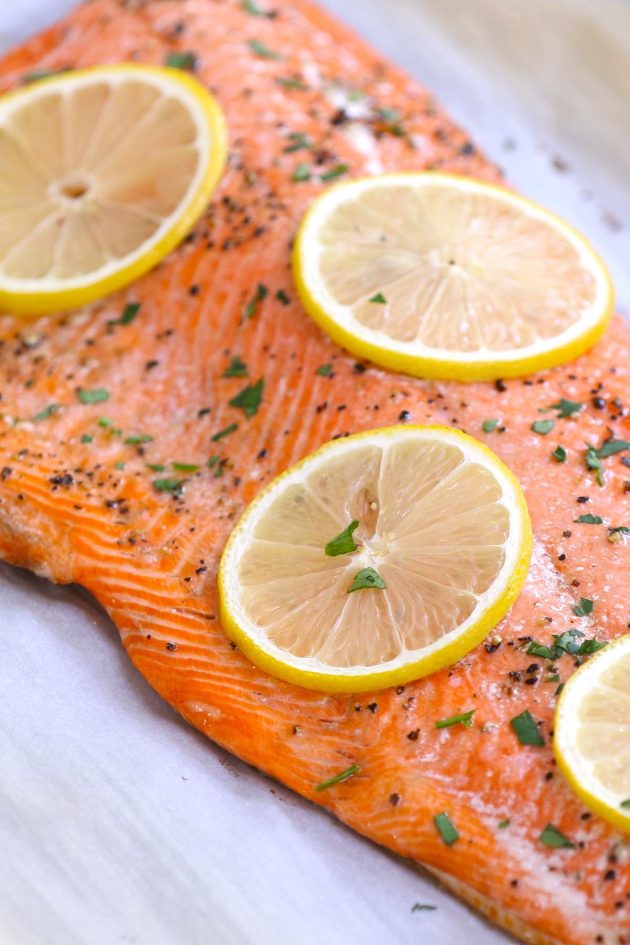 Sockeye Salmon
As one of the most sought-after types of salmon, sockeye has deep red flesh and rich, buttery flavor. In fact, it's sometimes called red salmon.
Unlike many other varieties being sold, sockeye is not farmed! Rather, it's wild-caught exclusively along the Pacific coast from California all the way up to the Bering Sea in Alaska.
You can buy fresh sockeye in season from May through September, and it's available frozen the rest of the year. It's not only delicious but healthy too!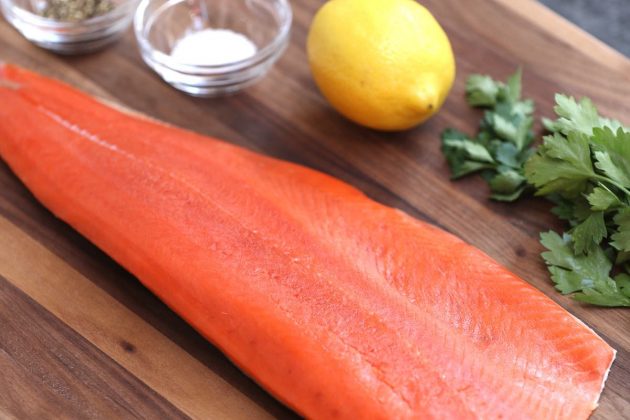 Health Benefits
Wild sockeye salmon has an impressive nutrition profile that includes omega-3 fatty acids (DHA), the antioxidant astaxanthin, selenium, potassium and B vitamins. According to Healthline, benefits can include reduced inflammation, protection for the brain and nervous system, lower blood pressure, reduced risk of disease and improved thyroid function.
Sockeye is also leaner than farmed salmon, containing more protein and fewer calories. Plus, it has one of the lowest mercury levels of the various fish varieties.
How to Cook Sockeye Salmon
When cooking sockeye salmon, remember that the filets are thinner and leaner than most other varieties such as Coho, Pink or King salmon (Chinook). That means it'll cooks faster: a thick Coho salmon might be done in 15 minutes, while sockeye will only need 10 minutes!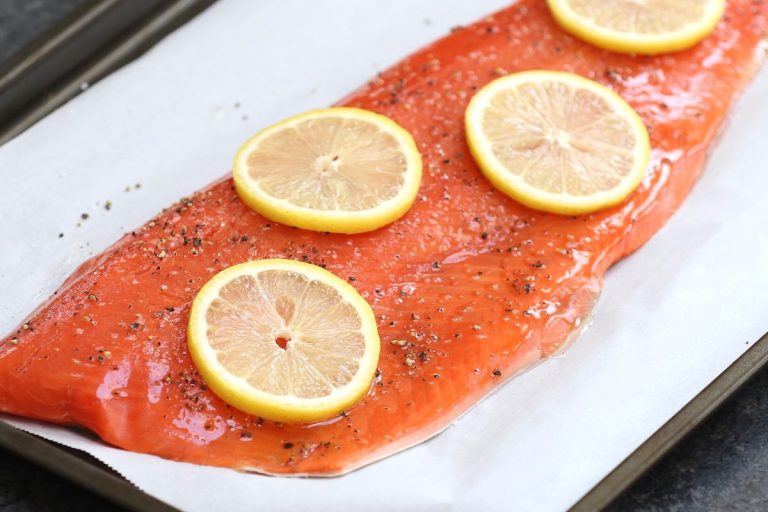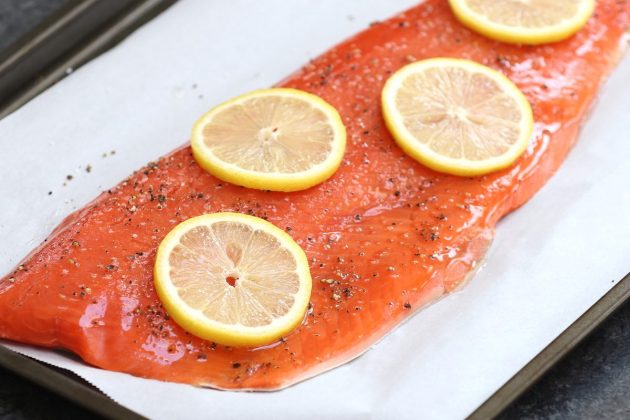 Here are two great ways to cook sockeye:
Baked: Preheat your oven to 375°F. Line a baking sheet with parchment paper or foil. Rub the fish with oil and seasonings. Then place skin-side down and bake for 8-10 minutes.
Grilled: Preheat your grill to medium-high or 375°F. Thoroughly oil the grill grates and season the fish. Place it on the grill skin-side up with the lid open for 4 minutes per inch of thickness (rotating halfway through if you want crosshatch grill marks). Flip and cook another 4-5 minutes with the lid closed.
We get questions about cooking sockeye in a skillet, but it's actually quite easy to overcook on direct heat. If you want to give it a try, use medium heat and monitor carefully using an instant-read thermometer.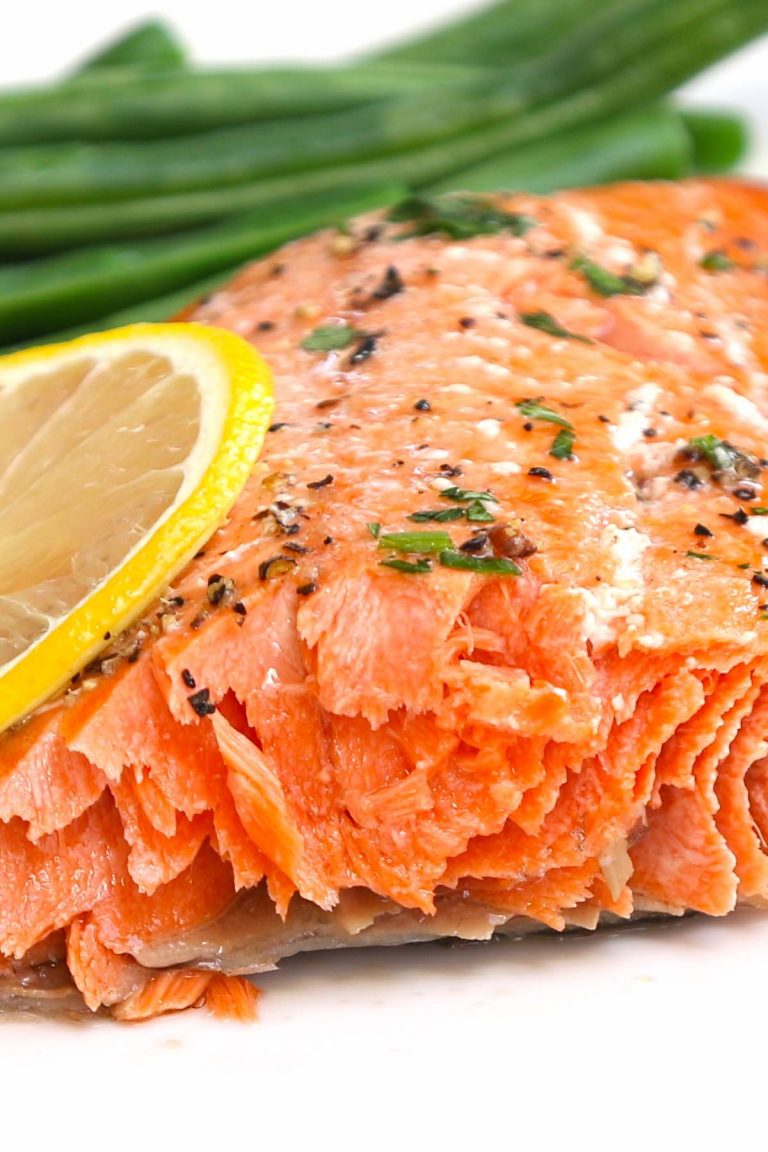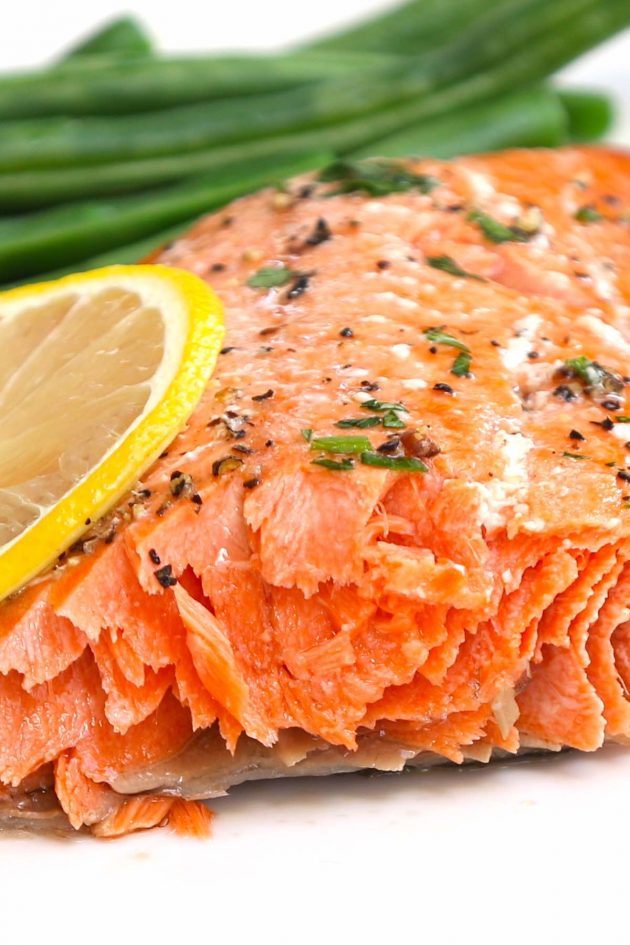 When Is It Done?
The single most important step when making sockeye is to avoid overcooking! It's best to cook it to medium-rare, it continues cooking quite significantly for another 5 minutes out of the oven.
To check doneness, slide a knife tip into the thickest section and twist slightly to expose the flesh. It should be slightly translucent and barely flaking.
You can also insert an instant-read thermometer and look for a reading of 130°F. It'll rise another 10-15°F while resting to approach the temperature of 145°F suggested by the USDA for fish.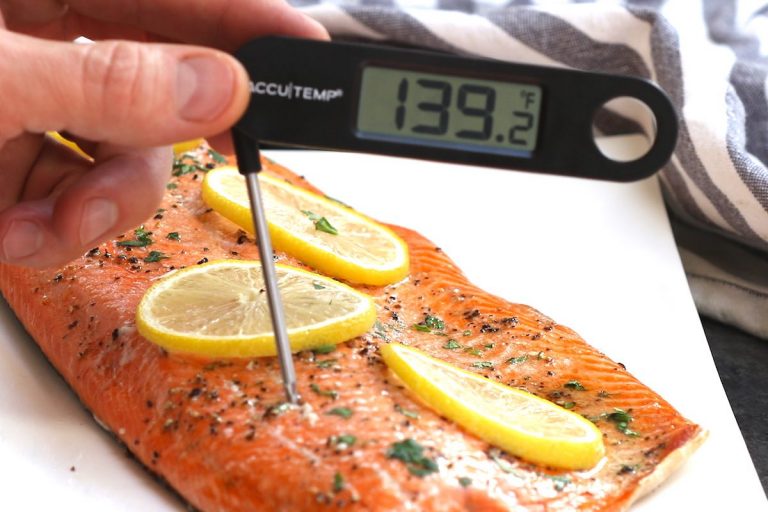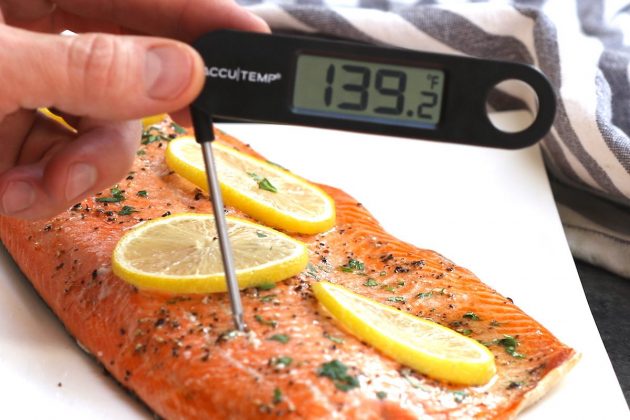 What to serve with sockeye salmon
Broccoli, green beans, carrots or other veggies
More salmon recipes:
View all fish and seafood recipes
Baked Sockeye Salmon
Delicious sockeye cooked until moist and flakey in the oven!
Ingredients
1 ½ pound sockeye salmon fillets, skin-on or skin-off
1 tablespoon extra virgin olive oil
1 lemon, thinly sliced
1 teaspoon kosher salt, or to taste
½ teaspoon black pepper, freshly ground
fresh parsley, or dill (chopped)
Instructions
Preheat oven to 375°F. Line a baking sheet with parchment paper or foil.

Place the sockeye on a work surface. Rub the fish with olive oil on all sides. Then sprinkle salt and pepper on top.

Put the salmon skin-side down on the prepared baking sheet and place 4 lemon slices on top.

Bake for 8-10 minutes or until medium-rare. Check doneness by inserting a knife tip into the thickest section and twisting – the flesh should appear slightly translucent. You can also insert an instant-read thermometer and look for an internal temperature of 130°F (see note).

Remove from the oven. Remove the skin using a fish spatula if desired.

Sprinkle fresh herbs on top before serving.
Notes
Sockeye has fewer bones than other salmon, but it's good idea to run your fingers along the flesh to check. If you encounter any bones, just pull them out with fish tweezers.
The temperature will rise to 140-145°F as sockeye continues cooking out of the oven.
During baking the fish may exude a white substance, which is natural protein akin to egg white. If you find it unappetizing, sprinkling fresh herbs will help to cover.
Grilled sockeye: Preheat the grill to 375-400°F and thoroughly oil the grates. Prepare the fish as above and place it skin-side up for 4 minutes with the lid open. Flip and cook for 4-5 minutes more with the lid closed until done.
Make Ahead: Unfortunately sockeye does not reheat well due to its lean texture. If you must make it ahead, it's best to undercook it slightly and reheat for 5-7 minutes over low-medium heat in a skillet. Avoid using the microwave.
Nutrition Facts
Baked Sockeye Salmon
Amount per Serving
% Daily Value*
* Percent Daily Values are based on a 2000 calorie diet.
Please read our nutrition disclaimer.
Recipe tools


© TIPBUZZ. Images and text on this website are copyright protected. Please do not post or republish without permission. If you want to republish this recipe, please link back to this post. This post may contain affiliate links. Read the disclosure policy here.