Oven Baked Haddock
This Baked Haddock is light and crispy with a sweet and mild flavor. It's ready in just 15 minutes for a healthy dinner option that's easy to make!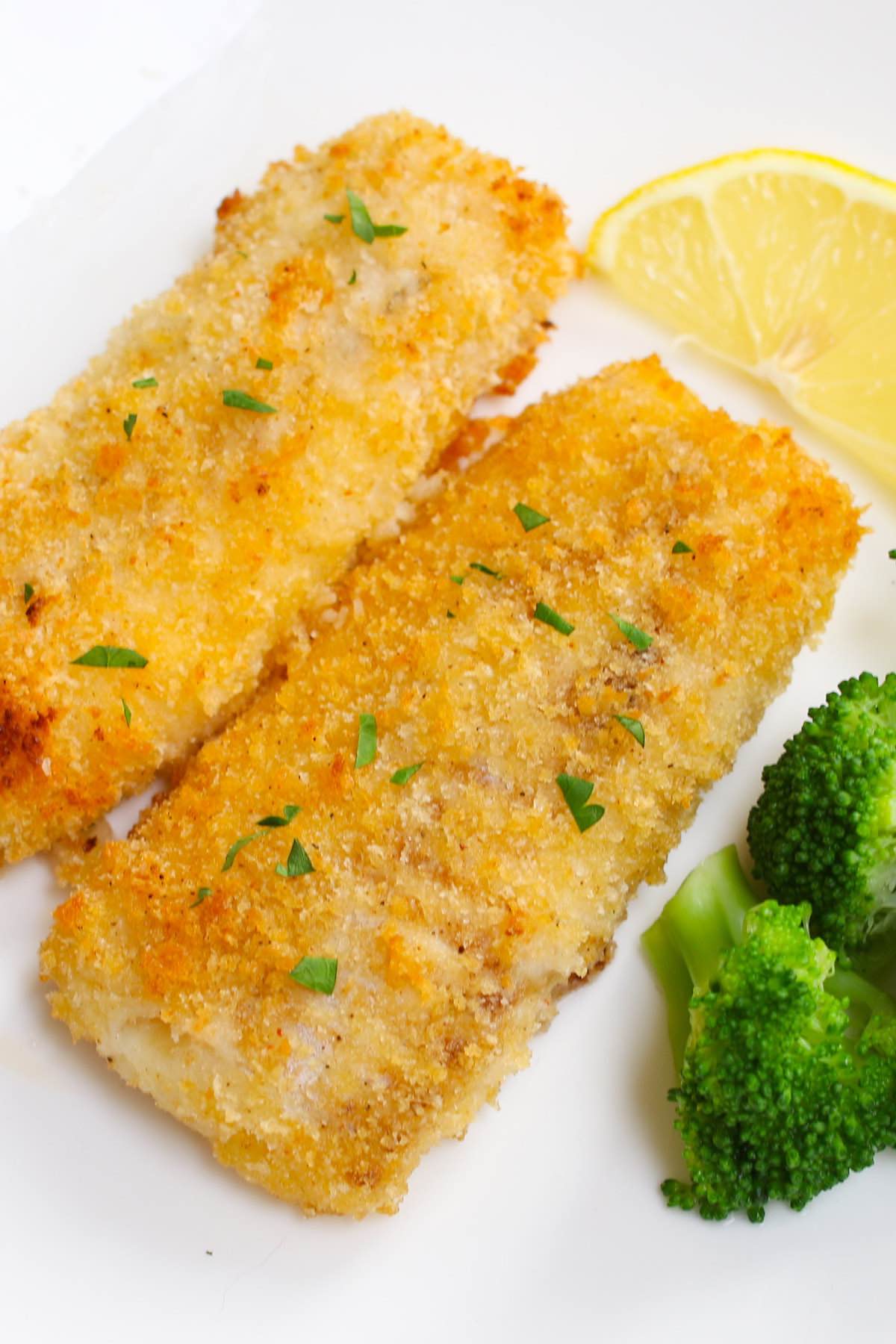 Baked Haddock
This baked haddock is one of my all-time favorite recipes! It brings out the delicate flavor of the fish fillets without loading fat and calories. The best part? Only 5 minutes of prep before it goes into the oven!
We're using a simple breading using Panko breadcrumbs and a few pantry seasonings. To make New England style haddock, just pulverize Ritz crackers in a blender and use instead of the breadcrumbs. It's delicious either way!
How Do You Bake Haddock?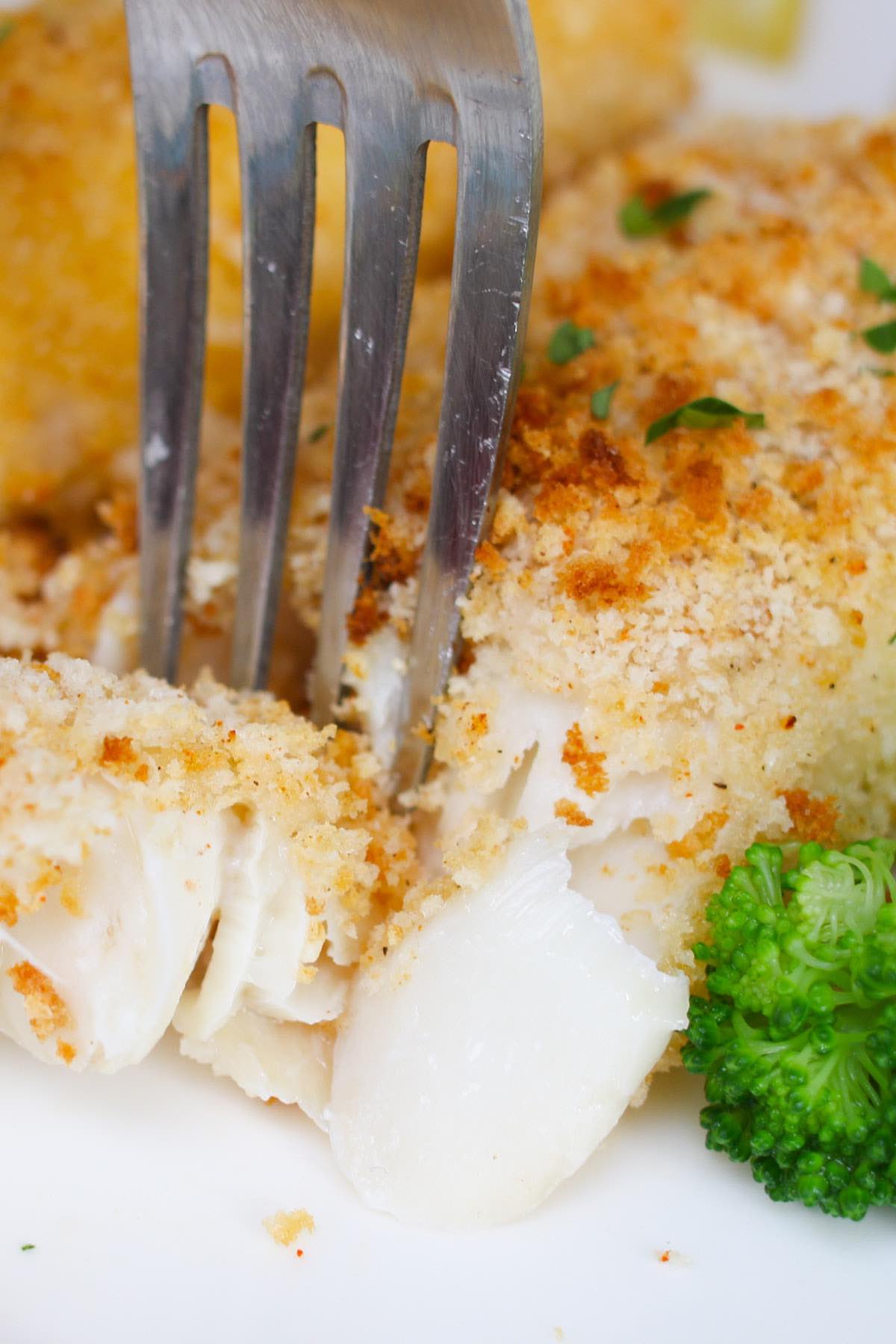 While baking is one of the most popular ways of cooking haddock, you can also pan fry it in a nonstick skillet. It only takes about 10 minutes to cook through.
Preheat your oven to 425°F and lightly grease a baking dish (I also recommend lining the dish with foil or parchment to prevent sticking).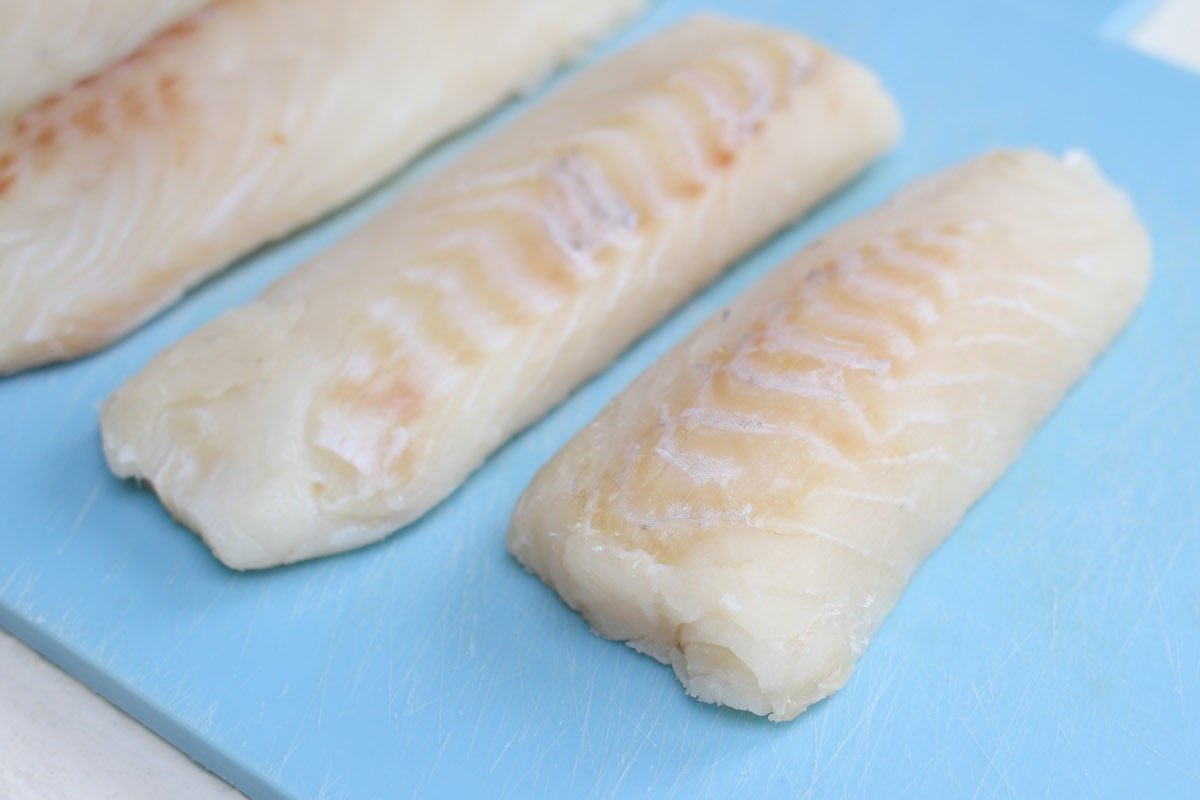 Pat dry the fillets with paper towel to remove excess moisture. This is an important step for getting crispy baked haddock.
Then rub all over with olive oil, salt and pepper. The last step before baking is dredging in a mixture of Panko breadcrumbs and paprika, which adds flavor and color.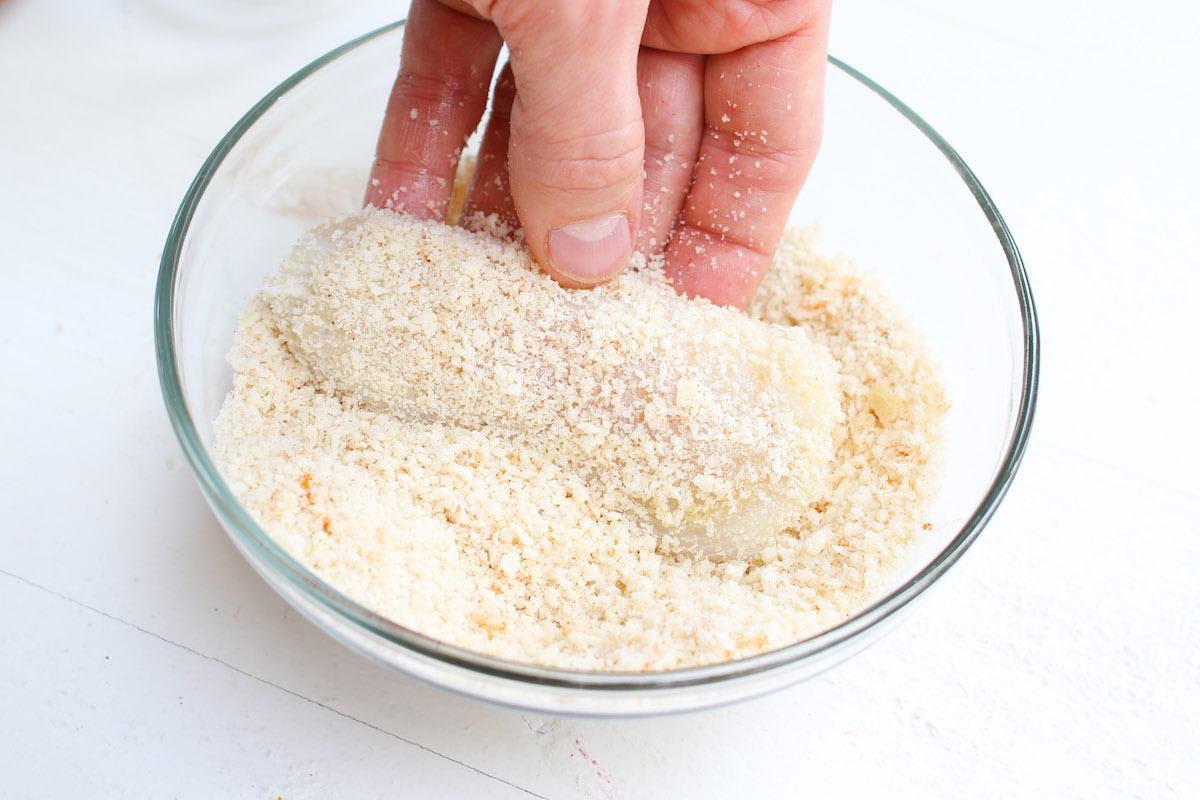 Bake for 10 minutes or until opaque and flakes with a fork. Sprinkle lemon juice on top and serve immediately.
How Long Does it Take to Bake Haddock in the Oven?
Haddock is a quick-cooking fish that usually takes just 10-12 minutes in a 425°F oven depending on thickness. If you're using a different temperature, bake at 400°F for 12-15 minutes, at 375°F for 15-20 minutes or at 350°F for 20-25 minutes.
The fish will take on an opaque appearance and flake easily when done. If in doubt, you can always use an instant-read thermometer to check for an internal temperature of 145°F.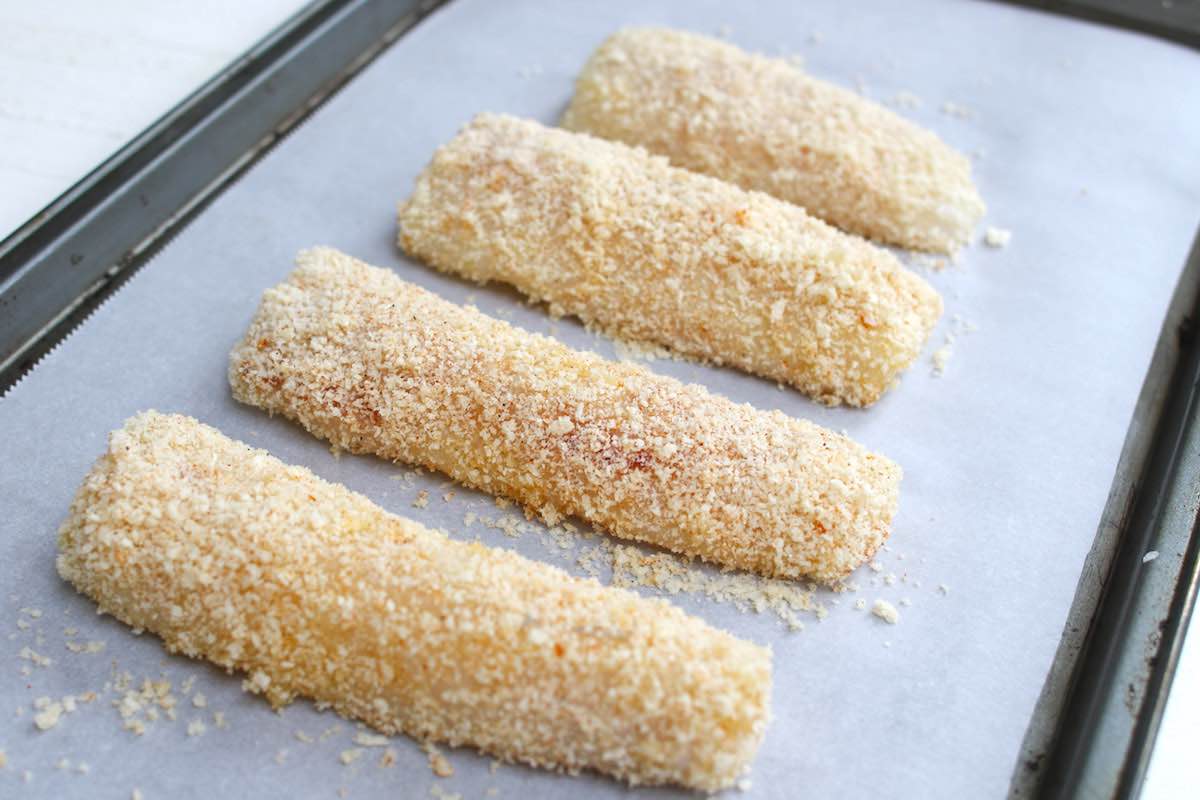 What is Haddock?
Haddock is a flakey white fish from the cod family with firm flesh and a mild flavor. It's usually sold as fresh or frozen skinless fillets. The size is slightly smaller than cod, but larger than sole.
Haddock that's MSC certified is a sustainable wild-caught seafood choice.
Is Haddock Healthy to Eat?
Haddock is considered a healthy choice. It's a low-calorie fish that's high in protein with beneficial selenium, magnesium, phosphorous, B vitamins and some omega-3 fatty acids (read more about haddock nutrition). It's also low in mercury and safe to consume 2-3 servings per week according to FDA guidelines.
What Other Fish Can I Use?
Cod can be used as a direct substitute when you can't find haddock. Other options include halibut and catfish, although you may need to adjust the baking time to the size and thickness of the fillets.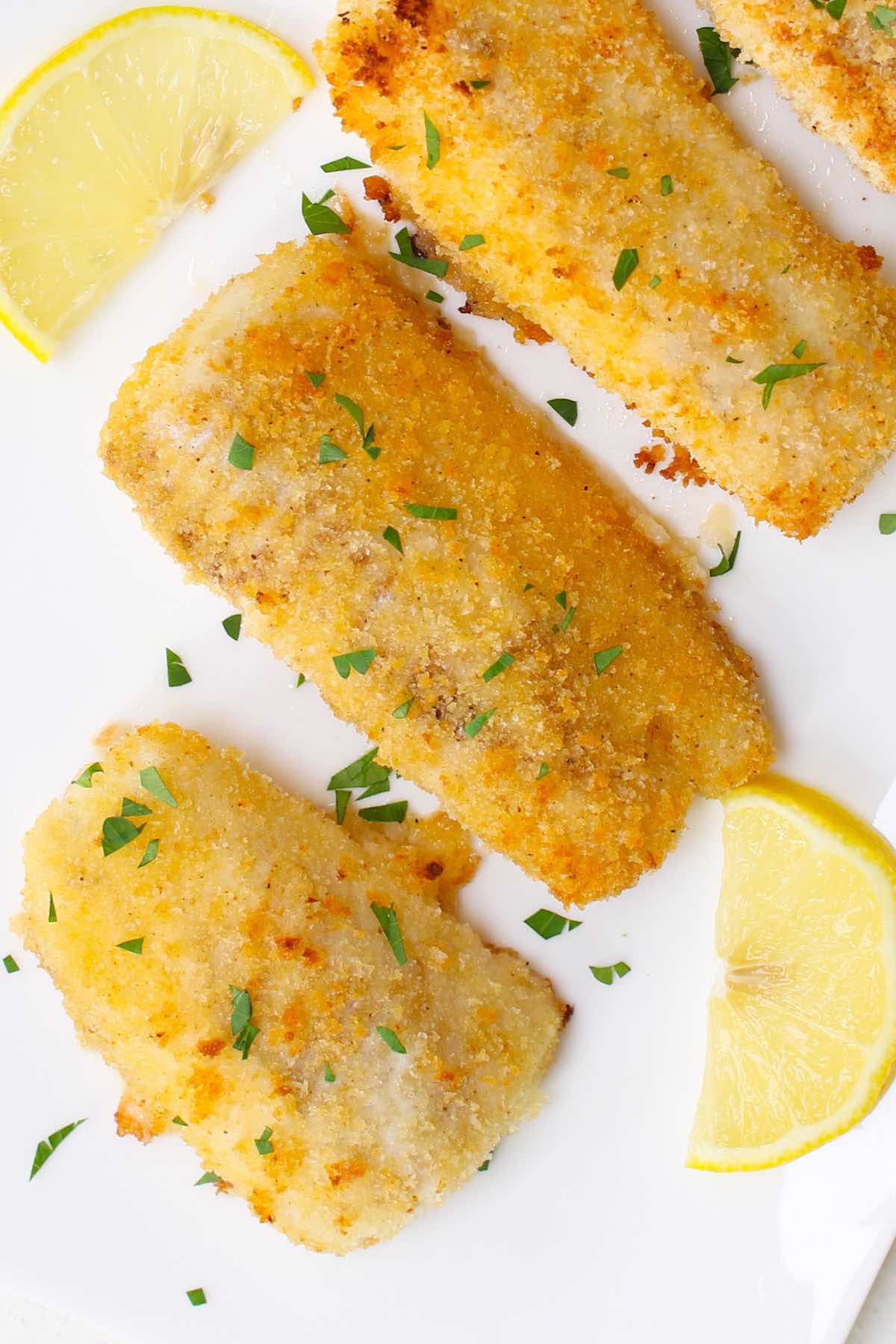 What Goes with Baked Haddock
Green beans, broccoli or a green salad
Rice or mashed potatoes (or cauliflower rice for a low-carb option)
Tartar sauce or tomato sauce
More Baked Fish Recipes:
View all fish & seafood recipes
Baked Haddock Recipe
Baked Haddock is light and crispy with a sweet and mild flavor. It's a healthy dinner option.
Ingredients
4 haddock fillets, approx. 1 ½ lb
1 1/2 cups panko breadcrumbs, or crushed Ritz crackers (see note)
2 teaspoons paprika
1/4 cup extra virgin olive oil
½ teaspoon salt
½ teaspoon black pepper
1 lemon, halved or sliced
Instructions
Place oven rack to the upper middle position. Preheat oven to 425°F.

Line a 13x9 baking dish or sheet pan with foil or parchment paper. Set aside.

Put the breadcumbs and paprika into a shallow bowl or plate.

Pat dry the haddock fillets with paper towels to remove excess moisture. Rub on all sides with the olive oil, salt and pepper.

Dredge the haddock fillets one-by-one in the breadcrumbs, pressing to coat thoroughly on both sides. Then place in the prepared pan in a single layer.

Bake for 10-12 minutes or until it's opaque and flakes easily. The cooking time will vary depending on the thickness of the fillets. If the breading appears pale towards the end, you can broil them or the last minute or two

Remove from the oven and garnish with lemon. Serve immediately.
Notes
Haddock from frozen: You can bake haddock directly from frozen. Rinse under cold running water and then pat dry thoroughly with paper towels before proceeding.
Substitutes: You can use cod, halibut or catfish instead of haddock in this recipe.
New England baked haddock: Pulverize 15 Ritz crackers coarsely in a blender and use in place of breadcrumbs.
Baked stuffed haddock: Cut a pocket into the side of each fillet and stuff with the breading mixture. Then bake at 350°F for 20-25 minutes.
Make ahead note: Cooked haddock will keep for 2-3 days in the fridge. Reheat gently for 4-5 minutes over low-medium heat in a skillet. While it's possible to freeze for up to one month the texture will deteriorate somewhat.
Nutrition Facts
Baked Haddock Recipe
Amount Per Serving (6 oz)
Calories 309 Calories from Fat 135
% Daily Value*
Fat 15g23%
Saturated Fat 2g10%
Cholesterol 92mg31%
Sodium 753mg31%
Potassium 562mg16%
Carbohydrates 13g4%
Fiber 2g8%
Sugar 2g2%
Protein 30g60%
Vitamin A 343IU7%
Vitamin C 15mg18%
Calcium 50mg5%
Iron 1mg6%
* Percent Daily Values are based on a 2000 calorie diet.
Please read our nutrition disclaimer.
Recipe tools:

© TIPBUZZ. Images and text on this website are copyright protected. Please do not post or republish without permission. If you want to republish this recipe, please link back to this post. This post may contain affiliate links. Read the disclosure policy here.