Homemade Taco Seasoning
Homemade Taco Seasoning is easy to make with just a few simple ingredients, and the flavor is much richer than the store-bought packets. Make the Taco Seasoning Mix ahead of time and store in a mason jar for up to 6 months to save time when making tacos. Plus video tutorial!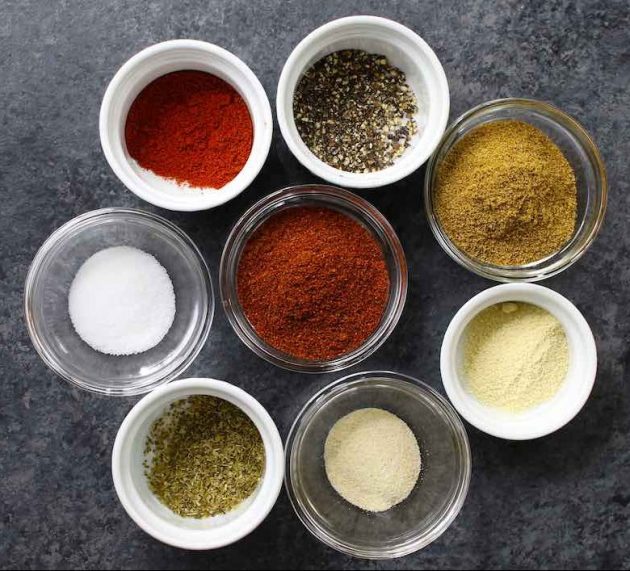 I love tacos and taco recipes like Taco Casserole and Taco Pasta have become family favorites. What makes these dishes taste better is this Homemade Taco Seasoning.
Just like homemade Teriyaki Sauce and Fajita Seasoning, this Taco Seasoning is so much better than anything store bought. It's healthier, cheaper and tastes great on meats, vegetables and pasta. This recipe uses a few simple spices in your pantry and it takes just 5 minutes to prepare.
How Long Can Homemade Taco Seasoning Last?
If it's properly stored in an airtight container, this Taco Seasoning Mix can be stored for 6 months in a cool and dry place. Make sure to keep the lid tightly closed at all times.
How Much Taco Seasoning to Use?
Usually 1 pound of meat needs 2 tablespoons of taco seasoning although you can adjust according to your taste. Use this taco seasoning 1:1 in place of packaged taco seasoning, but always taste the dish while cooking and adjust if needed.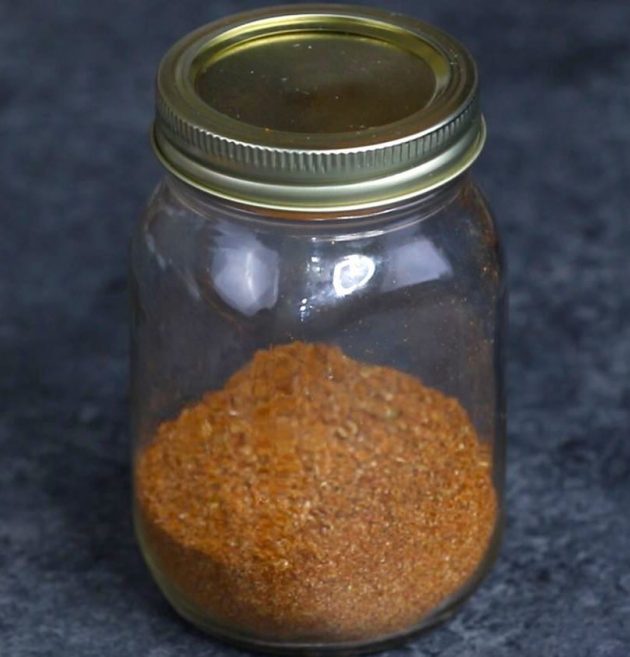 How to Make Taco Seasoning
Making taco seasoning is surprisingly simple with pantry ingredients. All you need is:
Chili powder
Garlic powder
Oregano
Cumin
Paprika
Onion powder
Salt & pepper
Add the spices to a mason jar. Then cover with the lid and shake to mix well.
Tips and Tricks for Making Great Taco Dishes
Use 2 tbsp Taco Seasoning mix per pound of meat, but feel free to use less or more depending on your personal preference. Also you can add more cayenne pepper or chili powder if you prefer spicier flavor
You can add 1/3 cup of water to ground meat if you find your meat is a little dry. Water will make the meat tender and moist.
Add 1 tsp cornstarch to your Taco Seasoning if there are excess juices from the meat. The cornstarch will thicken them into a delicious taco sauce.
You can make Taco Seasoning Mix in a batch ahead of time. Since spices can lose their flavor over the time, be sure to label the container with a date and store for no more than 6 months in an airtight container.
Serve tacos with sour cream, guacamole or salsa.
Watch How to Make Taco Seasoning:
Homemade Taco Seasoning Recipe (with video)
This Homemade Taco Seasoning is so easy to make and you only need a few simple ingredients. The flavor is so much richer than the store-bought packet. Make it in advance and store for up to 6 months!
Ingredients
3 tbsp chili powder
1 tsp garlic powder
1 tsp dried oregano
2 tsp paprika
3 tbsp ground cumin
1/2 tbsp Kosher salt
2 tsp black pepper
1 tsp onion powder
1/4 tsp cayenne powder, optional
Instructions
In a mason jar, add chili powder, garlic powder, oregano, cumin, paprika, onion powder, and salt & pepper

Cover with the lid and shake to mix well.

Use immediately or store for up to 6 months in a cool and dry place.
Nutrition
Calories: 14kcal, Carbohydrates: 2g, Sodium: 326mg, Potassium: 82mg, Fiber: 1g, Vitamin A: 16%, Vitamin C: 0.1%, Calcium: 2.4%, Iron: 8.3%
© TIPBUZZ. Images and text on this website are copyright protected. Please do not post or republish without permission. If you want to republish this recipe, please link back to this post. This post may contain affiliate links. Read the disclosure policy here.