Lime Pickle Recipe
This Lime Pickle recipe is a tangy and spicy condiment hailing from India where it's also called nimbu ka achaar. This homemade version is easy to make and the fermentation is always worth the wait!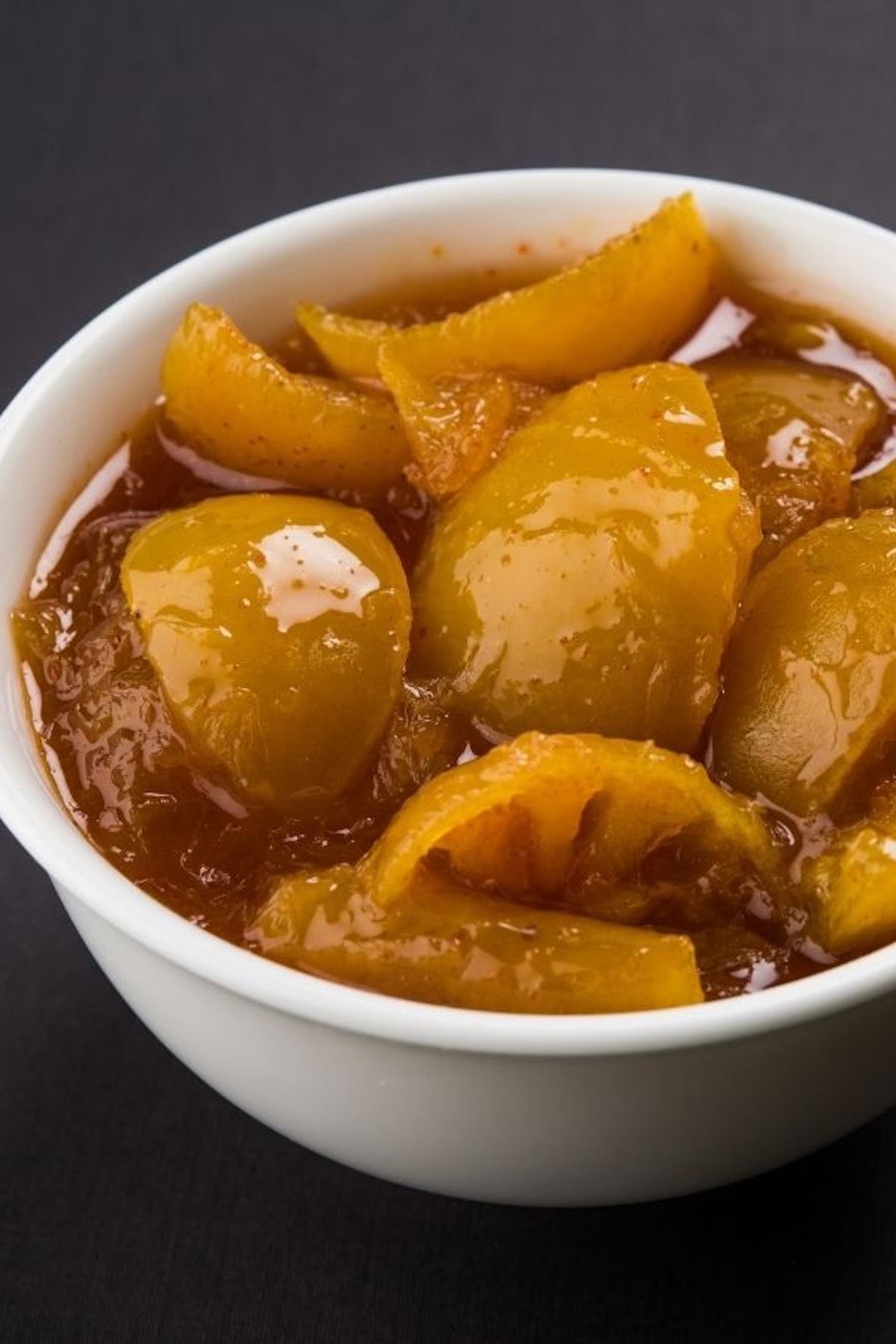 I first discovered lime pickle while travelling in India, and it's been a staple in my pantry ever since! This versatile condiment is tart and fiery with deliciously complex flavors. As a naturally fermented food, it also offers a variety of health benefits.
You can serve it with roti flatbread or naan, mix into stews or a curry, or add to a sandwich or salad for extra flavor. You can even use it to marinate meats such as chicken before cooking.
Ingredients for Indian Lime Pickle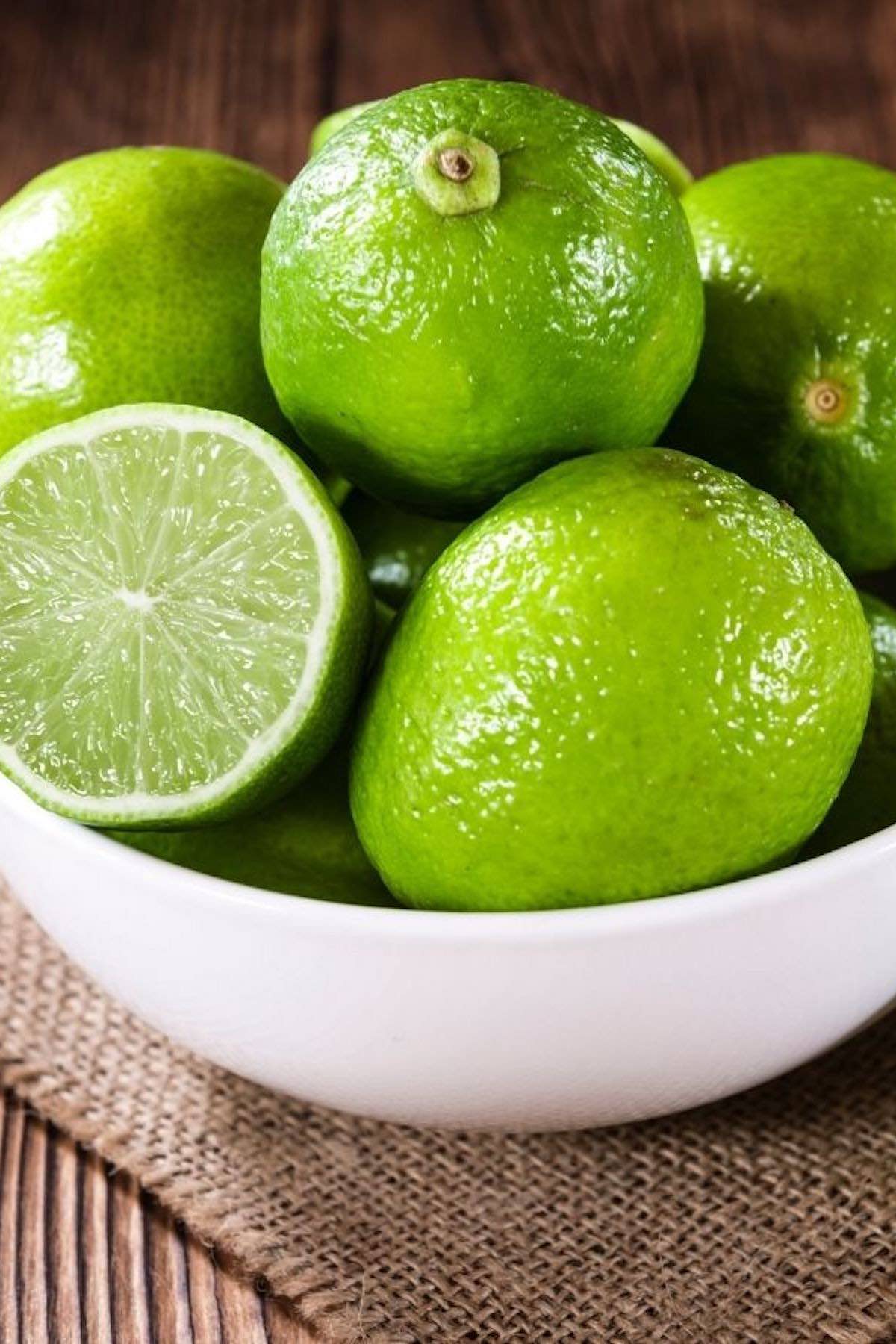 There are no pickles in the ingredient list in spite of the name! Instead, the lime itself gets pickled:
Fresh limes: Organic limes are always preferred if you can find them, as pickling processes can react with pesticide residues
Salt: Kosher salt is ideal, but you can also use coarse salt or sea salt
Mustard seeds: You can use yellow or black mustard seeds
Garlic: Fresh garlic cloves or minced garlic in a bottle
Ginger: Fresh ginger is ideal
Cumin: Whole cumin seeds or powder
Coriander: Whole coriander seeds or powder
Chilli powder: Regular chilli powder creates the fiery heat and a reddish color depending on how much is used
Water
White vinegar
Brown sugar
Note that traditional North Indian pickle contains no oil. You can omit it if you wish and proceed to dry-fry the seasonings in the pan instead.
How to Make Lime Pickle
There are three separate phases for a traditional preparation: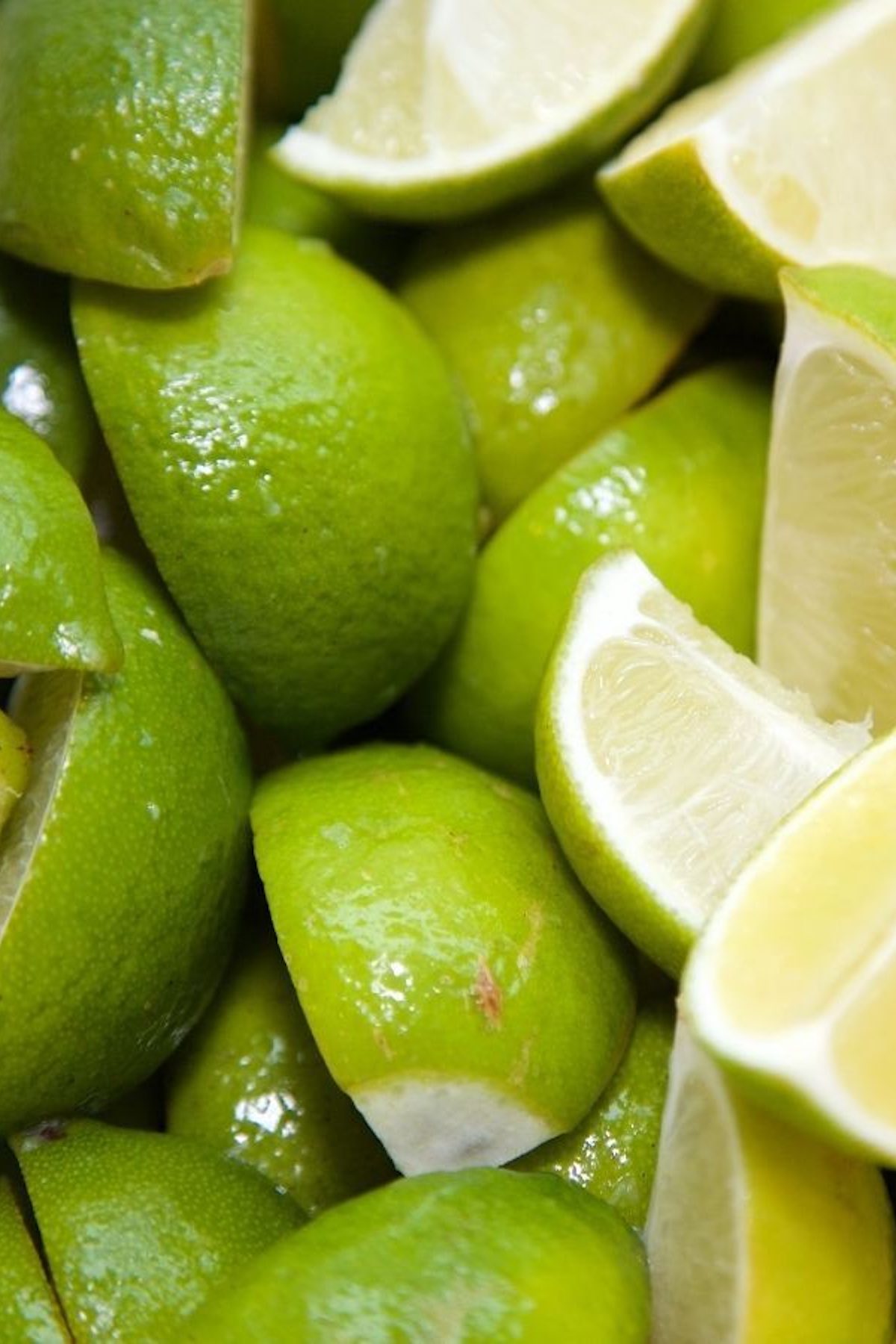 Salting: Let lime wedges steep in salt for several days to remove the bitter taste of the skin.
Make the Seasoning: Cook the seasonings to release their flavors and then simmer with the lime and other ingredients.
Fermenting: Spoon the cooked mixture into sterilized jars to ferment for two weeks.
You can store the finished product in a cool, dry place for up to one year. We love to make a larger batch to have a ready supply on hand, and even to give away as a gift.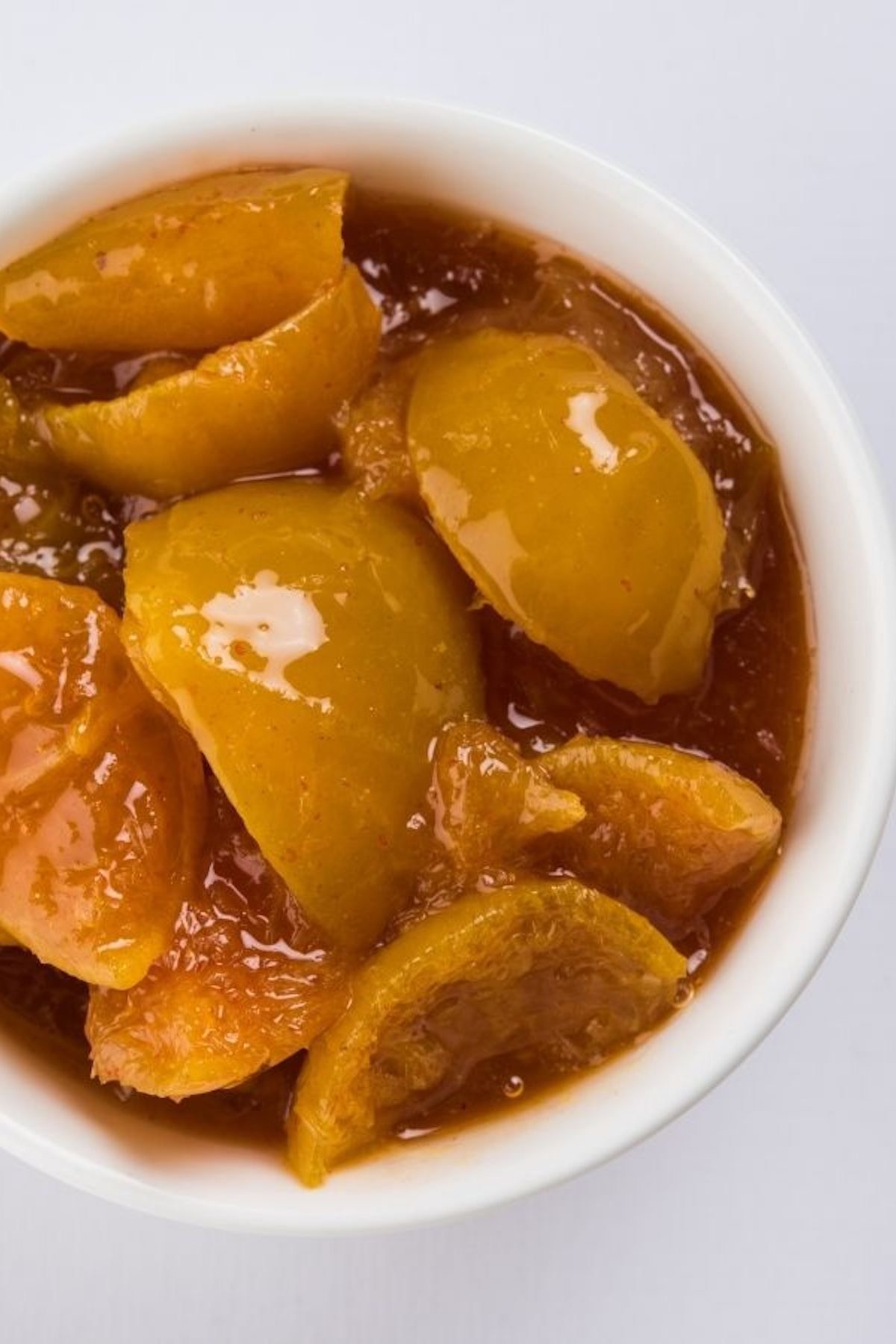 Tips and Variations
Sterilize your glass jars by running them through a normal dishwasher cycle, or for a faster option, submerge them in boiling water for 10 minutes.
Organic limes are always preferred, since chemical residues on conventional limes are known to react during fermentation processes.
You can add sugar to the seasoning for a sweeter lime pickle, or skip it for a more savory taste.
You can add onions to the lime to make lime pickled onions.
Use lemon and follow the same instruction to make lemon pickle.
Frequently Asked Questions
How Long to Make Lime Pickle Recipe? The recipe takes about 2 weeks to allow the fermentation to take place. Some recipes use a 4-week fermentation, although it's not necessary.
Can I Make It Faster? Yes, you can make instant lime pickle although the flavors are not as complex. Skip the salting and fermentation stages and proceed to prepare the seasoning mix in the pan. Then add the citrus and simmer for 15 minutes over low heat.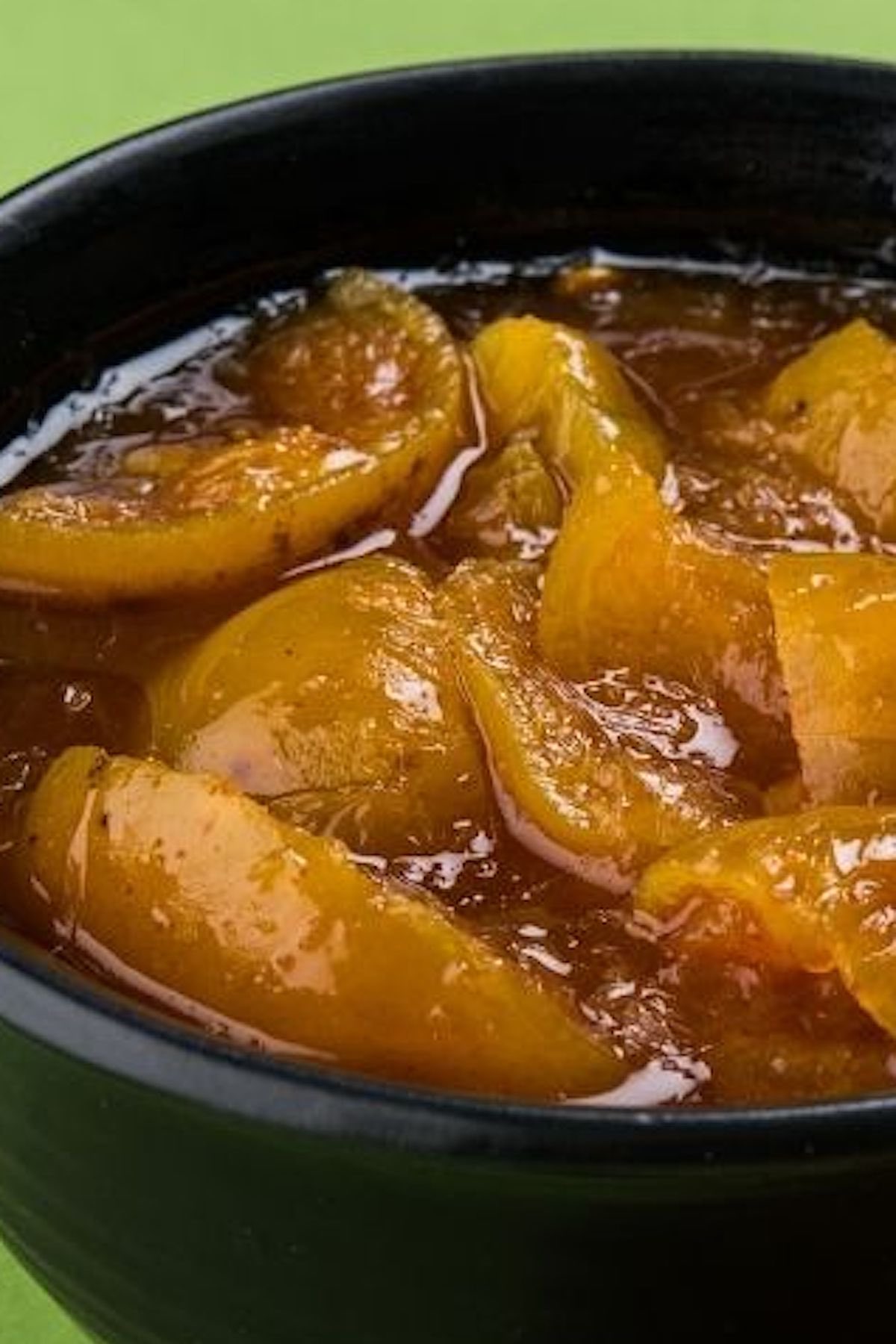 What is Pickled Lime Used for? There are myriad uses including using it as a chutney, side dish, condiment, relish or marinade. It also works well as a flavor enhancer for sauces, stews and curries.
Where to Buy Lime Pickle? You can buy jars of lime pickle in some Walmart Iowes stores or online with Patak's being a common brand.
Is Pickled Lime / Pickled Lemon Good for Your Health? The fermentation processes in pickling produce complex B vitamins including folates that your body requires. Pickled lime is also considered to help dissolve kidney stones, although note it also has a higher sodium content.
What is a Good Lime Pickle Substitute? The closest substitute is lemon pickle.
Recipes You May Like:
Best Lime Pickle Recipe
This Lime Pickle recipe is a tangy and spicy condiment hailing from India where it's also called nimbu ka achaar. This homemade version is easy to make and the fermentation is always worth the wait!
Ingredients
8 limes, organic if possible (see note)
1 tablespoon kosher salt
2 tablespoons mustard seed oil, or canola oil
2 teaspoons mustard seeds, yellow or black mustard seeds
3 large garlic cloves, minced
1 inch fresh ginger, peeled and minced (1 tablespoon)
2 teaspoons ground cumin, or cumin seeds
2 teaspoons ground coriander, or coriander seeds
2 teaspoons chilli powder, or adjust for desired spiciness
½ cup cold water
2 tablespoons white vinegar
½ cup brown sugar, packed
Instructions
Using a sharp knife, cut each lime in half. Then cut the halves into quarters for a total of 8 wedges per lime.

Place the wedges into a medium bowl and sprinkle the salt on top.

Sprinkle with the salt. Then cover a place and set in a cool, dry place to ferment for about 2 days.

Have all the remaining ingredients ready along with sterilized glass jars (see note).

Place a medium skillet over medium heat and add the oil. Once it's shimmering hot, add the mustard seeds and wait until they start popping. Add the garlic, ginger, cumin, coriander and chilli powder and stir for 30-60 seconds until fragrant.

Add the lime pickle mixture, water, vinegar and brown sugar to the pan. Bring to a boil and reduce heat to low. Simmer for 10-15 minutes or until the sauce has thickened slightly.

Spoon the mixture into the prepared glass jars. Seal and invert for several minutes. Then set aside for one week to allow the flavor to develop before serving.
Notes
Limes: Use organic limes to avoid reactions with pesticide residues during fermentation.
Glass jars: I recommend using 12-oz mason jars with a tight-fitting lids. Running them through a normal dishwasher cycle will sterilize them sufficiently, or you can put them in a pot of boiling water fitted with a rack for 10 minutes.
Lemon Pickle: You can substitute lemons for limes to make lemon pickle! Since lemons are larger, cut them into half-wedges and proceed with the recipe.
Nutrition Facts
Best Lime Pickle Recipe
Amount per Serving
% Daily Value*
* Percent Daily Values are based on a 2000 calorie diet.
Please read our nutrition disclaimer.
© TIPBUZZ. Images and text on this website are copyright protected. Please do not post or republish without permission. If you want to republish this recipe, please link back to this post. This post may contain affiliate links. Read the disclosure policy here.