How to Freeze Bananas
Learn how to freeze bananas easily for later use in smoothies, snacks, baking and other recipes! Follow these step-by-step instructions and tips for freezing bananas to ensure they don't turn brown.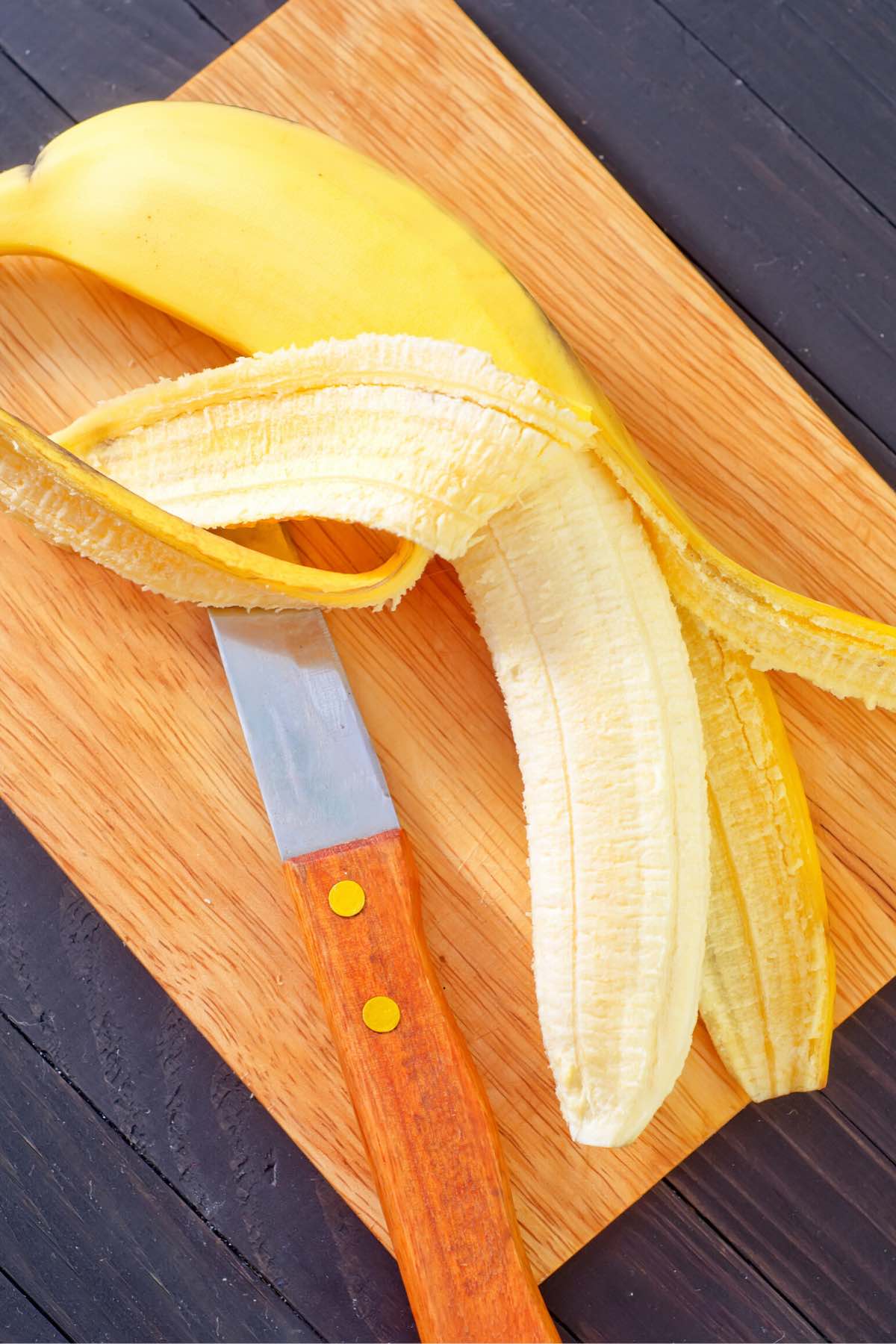 There are many reasons to freeze bananas. You might have more than you can eat, or they might be on sale. Or you may have a hectic lifestyle and don't have time to grocery shop each week.
In reality, there are many great uses for frozen bananas including smoothies, milkshakes, banana bread, pancakes, baking and snacking. Once you get used to always having them on hand, you'll never look back!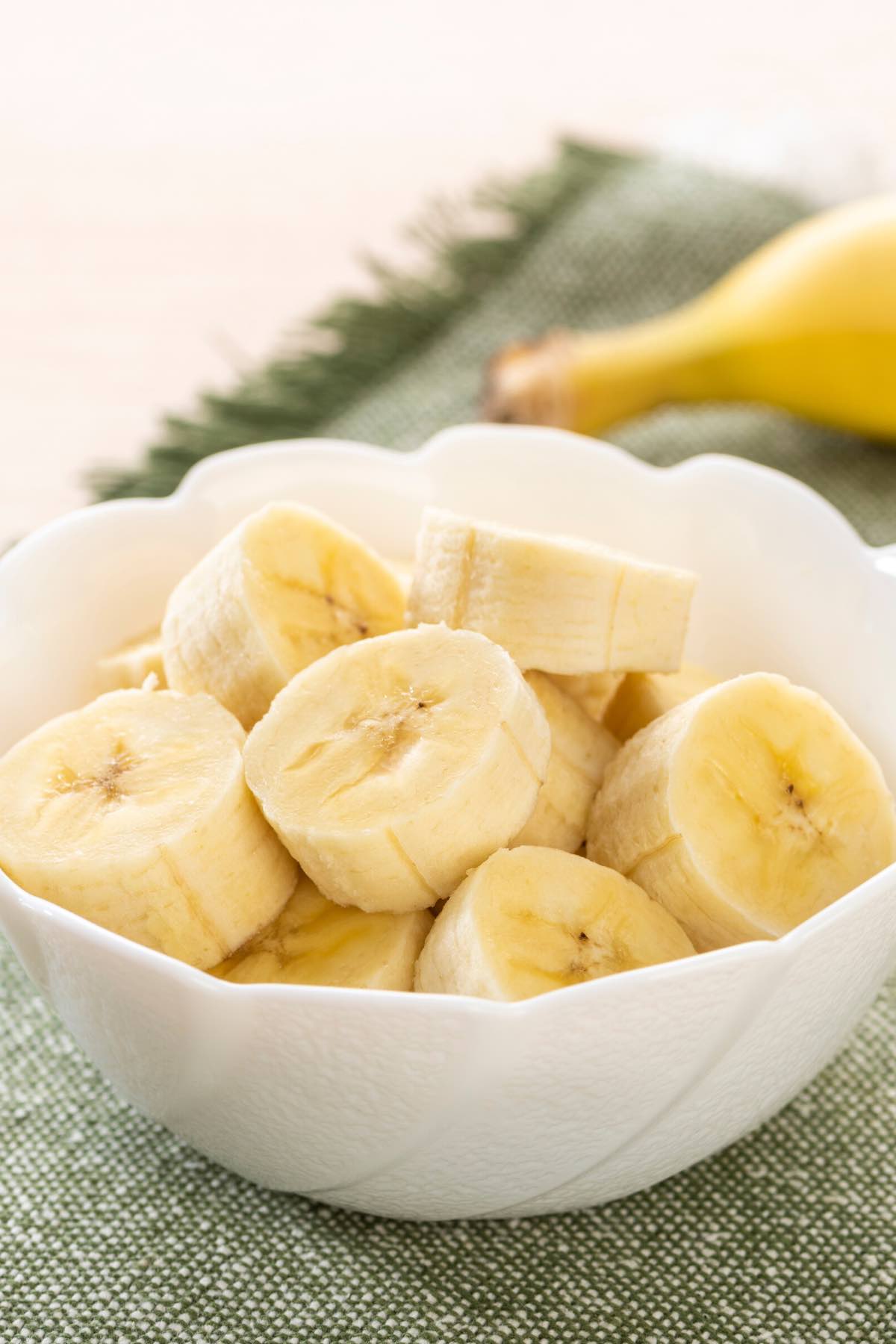 Can You Freeze Bananas?
Yes! Freezing bananas works well when done properly. There are three ways you can do it:
Whole bananas: Always peel them first, as removing frozen peels is a painstaking job!
Sliced bananas: Flash freeze the slices first to avoid getting clumps once frozen.
Mashed bananas: Mash them and store in a sealed ziptop bag.
While ripe bananas are the sweetest tasting, you can also freeze unripe bananas. However, do not use overripe bananas that are mushy or have mold on the stems.
How Long Can You Freeze Bananas?
Properly stored, bananas can last for 2-3 months in the freezer without discoloring.
In fact, they'll actually last up to 6 months if you can tolerate some browning, which is safe but unappetizing for some as you can see below: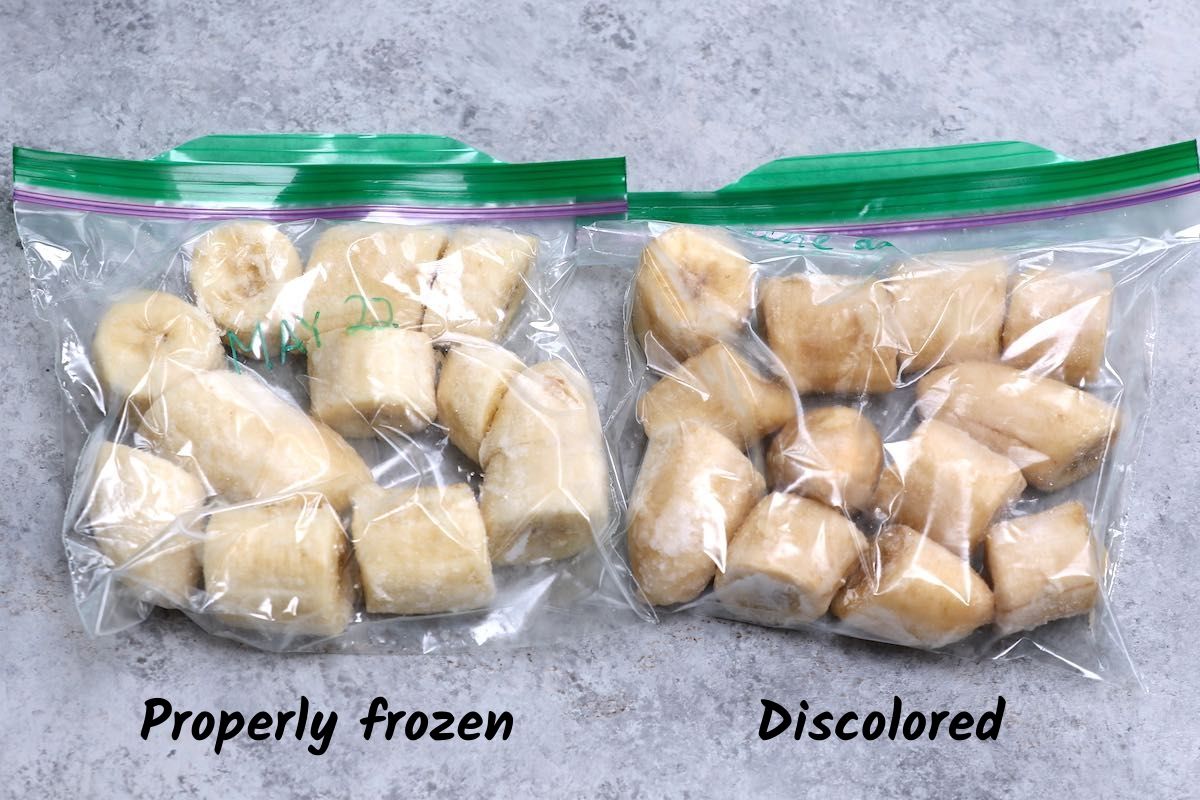 Bananas that have turned brown may be less suitable for snacking, but will still work for smoothies and baking.
Tips for Freezing Bananas
Set your freezer to the coldest setting if possible, as bananas that are slower to freeze will discolor more easily.
Work quickly after peeling so the bananas don't have time to turn brown before freezing.
Freeze in a single layer and place in a flat section of your freezer. Stuffing the banana pieces into bags and piling them on top will cause large clumps to form.
Squeeze out air from the resealable plastic bags. Submerging the area below the seal in water to help push out the air.
Label your bags with the date using a permanent marker, so you can always use them in time.
Also, remember to freeze in quantity where possible, as you'll find that frozen bananas get used up surprisingly quickly!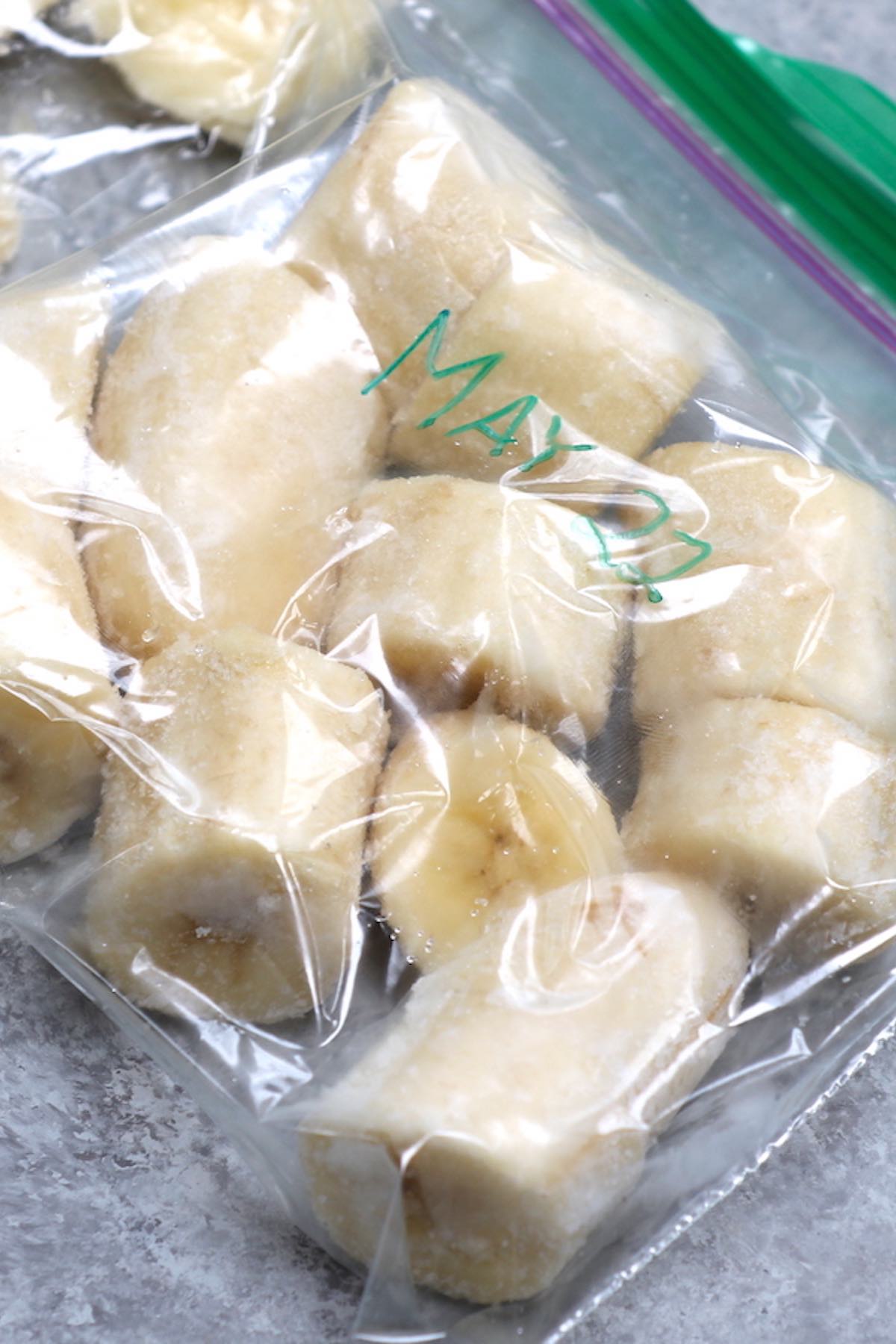 How to Thaw Frozen Bananas
First things first. If you're making smoothies, there's no need to thaw. Just use the bananas frozen.
For baking or pancakes (or waffles), you'll need to thaw them, which takes 30-60 minutes at room temperature. During this time they often start to brown. To avoid this, try microwaving them on a plate for 30 seconds. They'll soften slightly and be ready for use in minutes with minimal discoloration.
Recipes for Frozen Bananas:
View all recipes with bananas
How to Freeze Bananas
Step-by-step instructions to freeze bananas easily for later use. Includes tips to prevent discoloration so they don't end up turning brown in the freezer.
Instructions
Label resealable plastic freezer bags with today's date and set aside.

Adjust your freezer to the coldest setting. Make space inside the freezer for the bananas, ideally a flat section.

Remove the peels from the bananas. Slice into pieces if desired.

Fill the bags with bananas pieces so they fit comfortably in a single layer only. (Do not stuff them in or they'll clump up later.)

Seal each bag tight, squeezing out as much excess air as possible during the process.

Gently place each bag in the freezer so they lie flat. Freeze for at least 2 hours or until completely solid.
Notes
Some sources recommend flash freezing banana slices on a baking sheet before placing into bags. This process not only requires a large freezer, but also gives the bananas time to oxidize and brown. It's much better to freeze in a single player inside sealed bags.
Don't leave the bananas unattended after peeling, as they'll be more likely to turn brown.
Use frozen bananas directly in smoothies without thawing, but defrost completely for use in baking. If you're in a rush, you can microwave frozen banana slices for 30 seconds on full power.
Please read our nutrition disclaimer.

© TIPBUZZ. Images and text on this website are copyright protected. Please do not post or republish without permission. If you want to republish this recipe, please link back to this post. This post may contain affiliate links. Read the disclosure policy here.