Kraft-Heinz sponsored this post, but the opinions are my own.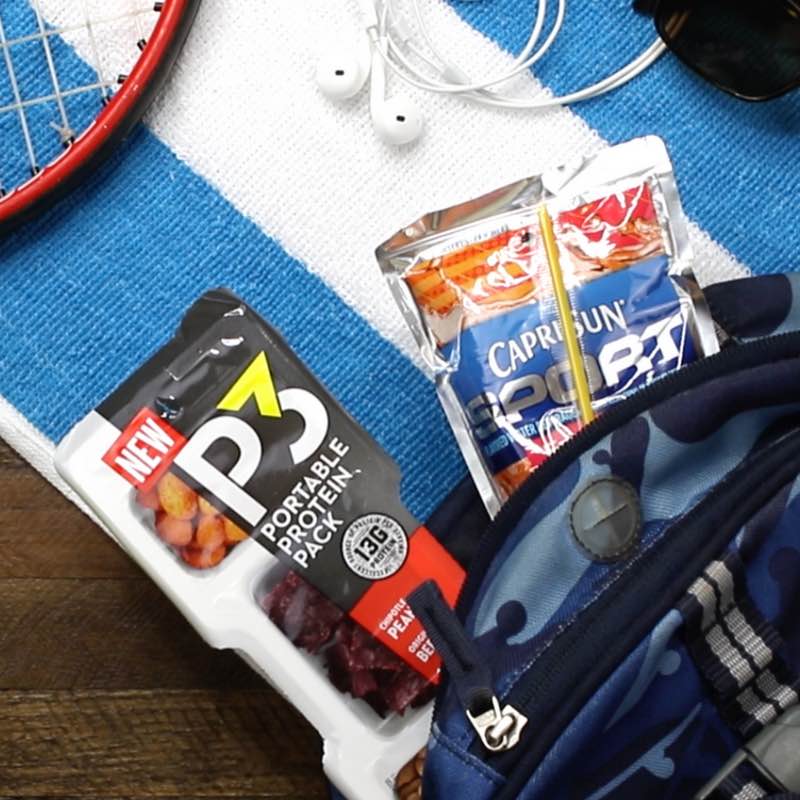 Where is that elusive grab-and-go snack for the school year? Y'know, the one the kids will actually eat … and like … and get nutrition from ☺
It's a dilemma all us parents face. I mean carrot and celery sticks can only get you so far, and washing plastic containers gets old really fast.
MY LATEST VIDEOS
So we tried this new snack combo from Kraft-Heinz: P3 Protein Snacks and Capri Sun Sport drinks.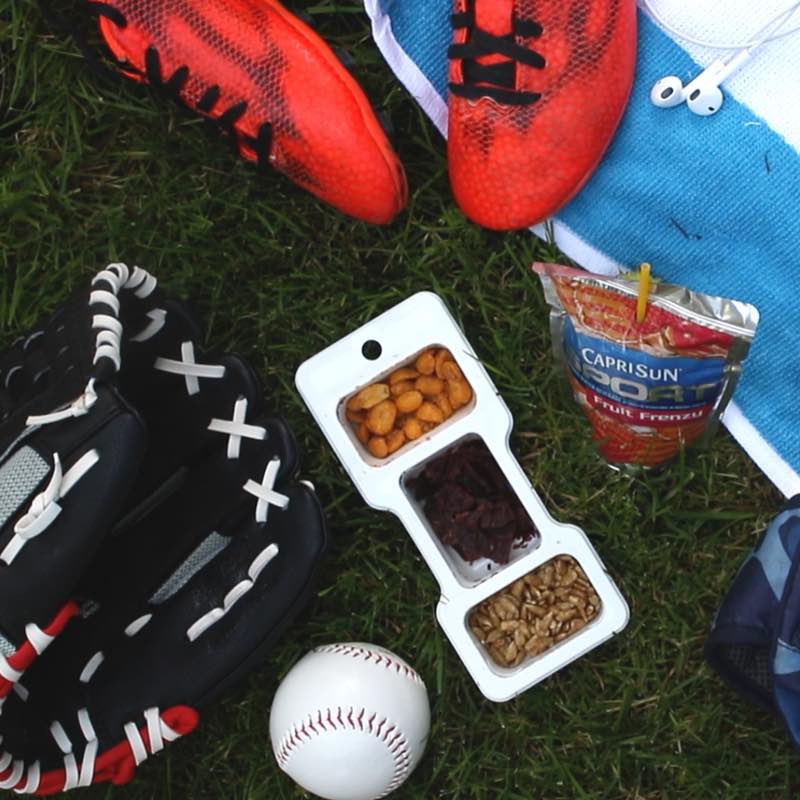 My kids' eyes lit up, seeing something new that could create snack envy ?? So far so good!
The P3 Protein Snacks have seasoned sunflower seeds, peanuts, and beef jerky pieces in 3 cute little compartments ?
The kids got creative making circular and square formations with the pieces, comparing each others' designs before devouring everything. So fun!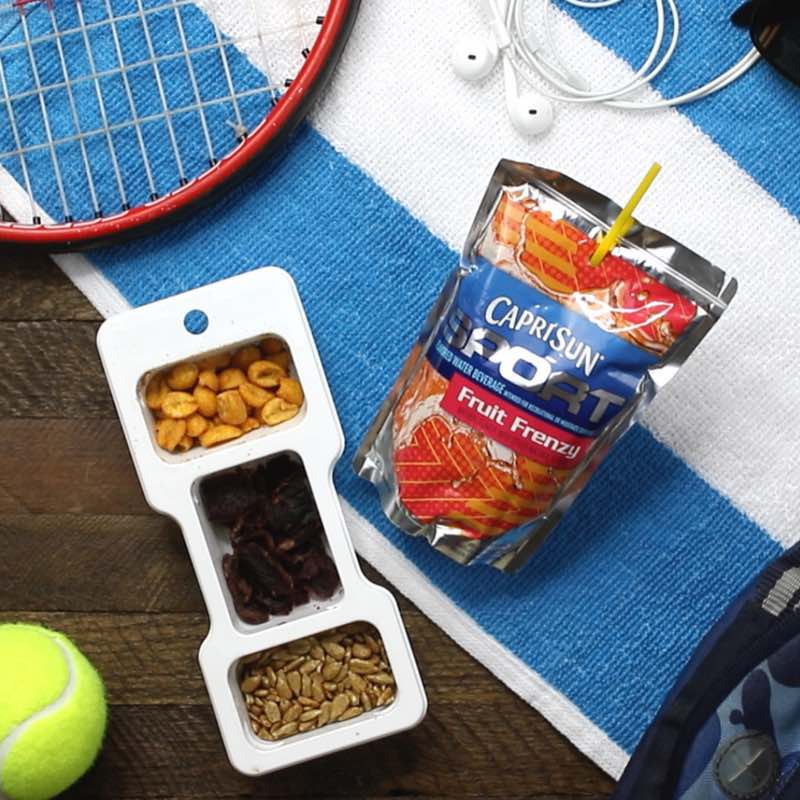 They then plunged their straws into the Capri Sun Sport drink, and their little hands started squeezing the pouches.
Capri Sun is a refreshing flavored water beverage with electrolytes, but 25% fewer calories than sport drinks and no artificial colors, flavors, or preservatives.
So we felt pretty good because the snacks have whole grain nuts and seeds, and there's a variety of textures and tastes for those developing taste buds.
This combo is perfect for after-school snacks and on weekends. We're thinking during or after a game, or simply for a road trip or fall picnic.
We'll be taking some along to kids tennis and soccer this fall for the perfect snack during or after the games.
The P3 Protein Snacks have two flavors: P3 Original Beef Jerky and P3 Maple-Glazed Ham. We liked them both, so we have been alternating.
Capri Sun Sport is part of the Capri Sun drink family, which we love. Fruit Frenzy is our fave sport flavor.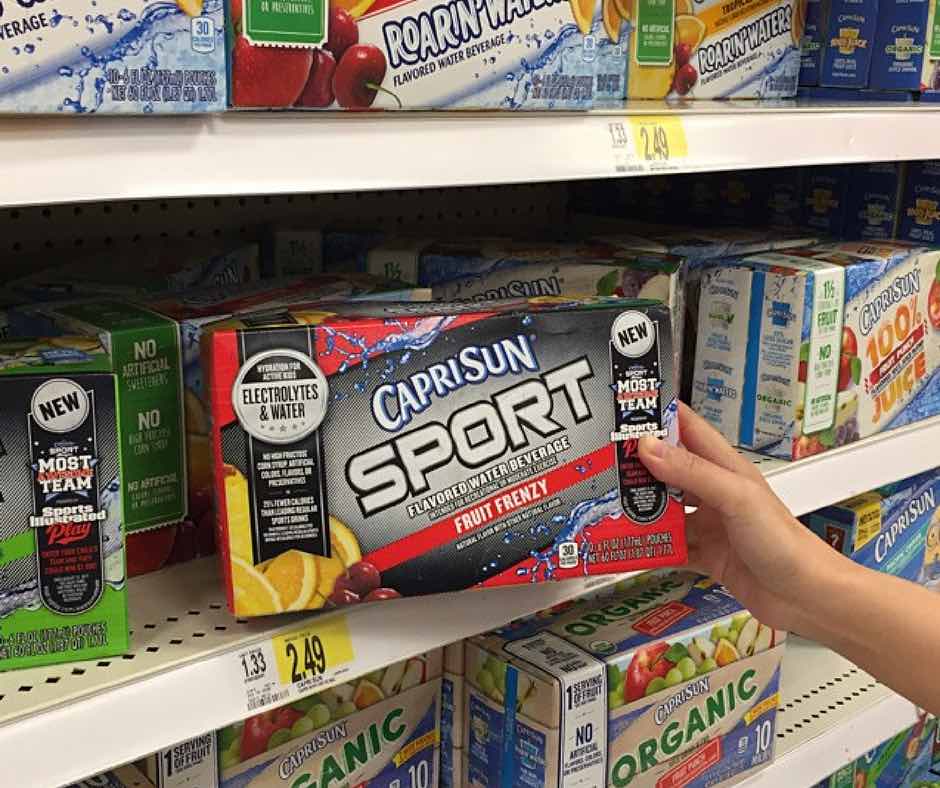 We found both P3 Protein Snacks and Capri Sun Sport drinks at Walmart in the nuts/seeds and juice aisles (not refrigerated).
Watch How to Make Kids Snack Combo:
Hope your kids have as much fun with this snack combo as we did. Enjoy!

© TIPBUZZ. Images and text on this website are copyright protected. Please do not post or republish without permission. If you want to republish this recipe, please link back to this post.
This post may contain affiliate links. Read the disclosure policy here